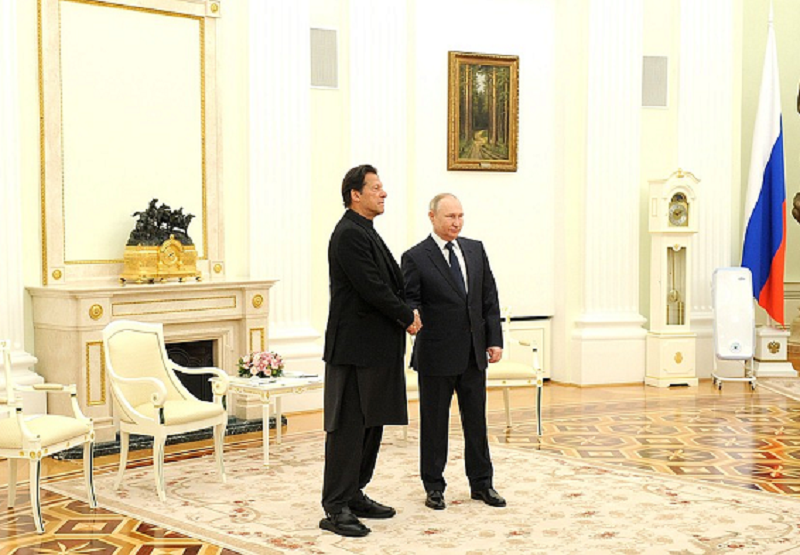 With Prime Minister Imran Khan's maiden visit to Moscow, Pakistan has started the process of restoring economic ties to the era of pre-Soviet Union intervention in Afghanistan, seeking its support in rehabilitating power plants and a mega dam to meet energy deficit.
Highly placed sources told The Express Tribune that the government has envisaged a plan that seeks to build energy cooperation and deepen defence and security cooperation, including intelligence sharing and procurement of weapons.
The plan also includes having greater regional connectivity and promoting people-to-people contacts between Russia and Pakistan.
The government's strategy is also to seek Moscow's support to exit the grey list of the Financial Action Task Force (FATF) and for getting membership of Nuclear Supplier Group.
Pakistan also sought Russia's help to restore Kashmir status to pre-August 2019 position, a cabinet member who visited Russia along with Prime Minister told The Express Tribune on the condition of anonymity.
The sources said that Pakistan can build a long-lasting partnership with Russia and China and its many needs can be met by both of these major world powers.
Cooperation in the energy sector was discussed in detail and Russia has assured to give every possible assistance to Pakistan, Fawad Chaudhry, the information minister, said while talking to The Express Tribune.