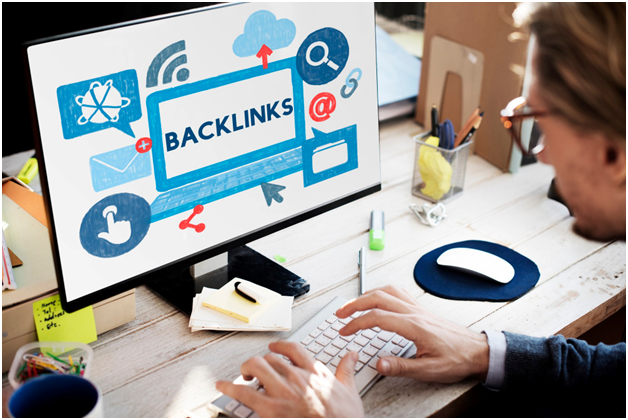 As a business owner, you may be familiar with the significance of an SEO strategy while promoting your brand online. Unfortunately, very few people are aware of the main SEO tactics that need to be taken into account while doing so. In this blog, we'll discuss why you need off-page SEO.
What is off-page SEO?
Any marketing tasks you perform outside of your website to improve its search engine rankings are referred to as off-page SEO. It impacts how other companies and company owners view your online identity.
Building good-quality backlinks is a dominant aspect of your off-page strategy, as they are strong indicators of content quality, and the more powerful your backlinks are, the higher your search engine rankings will be.
To create backlinks, you can place them on your social media pages, forums, blogs, or any other online platform you are active on. If other business owners, marketers, or content creators find your site helpful, they will start creating their own backlinks. However, a successful off-page SEO strategy goes beyond just creating authoritative and relevant backlinks.
You can also take additional steps such as creating a recognizable business logo and leaving it on blog posts or referencing it when answering questions on forums. This can bring an enormous amount of traffic to your site and make it easier for people to remember your brand and refer you to others.
If you're concerned about the complexity of building authentic links for your web domain by yourselves, you can get assistance from a leading SEO company. They will work dedicatedly for your business, assist you to follow the search engine guidelines, and ensure that you win the race on the SERPs.
Benefits of off-page SEO
Incorporating a well-planned off-page SEO strategy into your marketing efforts can bring various benefits to your business. These include higher search engine rankings, increased domain referrals, and expanded website exposure.
By using relevant and targeted keywords, your brand's visibility in search engine rankings will improve, leading to increased traffic and ultimately, a higher conversion rate. Additionally, having a higher number of referring domains can enhance your brand's reputation and trustworthiness, generating more traffic over time from various platforms.
Moreover, by reaching out to more people outside of your website, you can attract more visitors to your website, increasing its exposure and ultimately boosting its ranking. The increased website traffic and expanded target audience can lead to increased sales revenue, which can have a positive impact on your business growth.
Best tips for off-page SEO
Here are some tips for effective off-page SEO:
1. Build high-quality backlinks
The most important factor in off-page SEO is building high-quality backlinks from reputable websites. Put your efforts towards obtaining links from reputable websites in your business or niche.
2. Use social media
Social media sites are a fantastic way to spread the word about your brand and increase website traffic. Share your material on social media platforms, interact with your followers, and grow your audience.
3. Write guest posts
Writing guest posts for websites in your business or niche is known as guest blogging. This is a great method to show off your knowledge and establish connections with other bloggers.
4. Use influencer marketing
This can help you to promote your business and increase traffic to your website by collaborating with influencers in your industry or niche. Influencers have large followings and can help you reach a wider audience.
5. Business directories
List your business in relevant online directories to increase your online visibility and improve your search engine rankings.
6. Online forums
Participate in online forums related to your industry or niche. Answer questions and provide helpful information to establish yourself as an expert in your field.
7. Brand mentions
Monitor your brand's mentions online and respond to them promptly. This can help improve your brand's reputation and drive traffic to your website.
Final Thoughts
Off-page SEO is a crucial element when it comes to ranking for competitive keywords related to your brand. It plays an important role in any online marketing strategy as it helps to reach more customers and also builds your website's authority by connecting it to other businesses.
To ensure that your business appears at the top of the search engine results, it is important to use targeted keywords outside your website along with a strong on-page strategy. This combination can lead to guaranteed success.