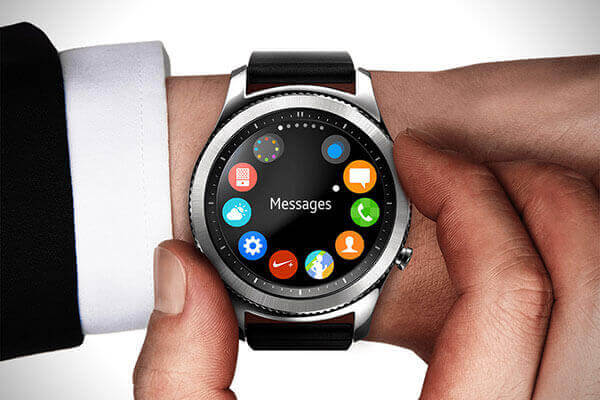 Are you tired of constantly reaching for your phone to switch songs or adjust the volume while listening to music? Do you wish there was a more convenient way to control your tunes on-the-go? Look no further than the integration between Spotify and smartwatches. With this combination, you can streamline your music experience and take full control of your favorite playlists right from your wrist. In this blog post, we'll explore how you can use a smartwatch and Spotify integration to elevate your musical journey. So buckle up and let's dive in!
What is a Smartwatch and Spotify Integration?
A smartwatch is a wearable computer with features that allow it to interface with mobile devices and the internet. Some smartwatches have built-in music players, while others allow users to connect their smartphones to play music through the watch.
Using a Spotify integration on your smartwatch gives you instant access to your music collection wherever you are. You can control playback, see song information and album art, and more all from your wrist. Not only does this make listening to music on your smartwatch a breeze, but it also allows you to skip tracks, pause songs, and more without ever having to take your hands off the wheel.
Smartwatch Spotify integration is not just for convenience; it can also help keep you safe. If an emergency happens and you need to leave your phone behind, a Spotify connected smartwatch can still give you access to your music collection so that you can stay calm during an emergency situation.
How to Stream Music with a Smartwatch
If you're a music lover and want to stream your favorite tunes on your wrist, you can do so with a little help from Spotify and a smartwatch. Here's how to get started:
1. First, download the Spotify app for your smartphone or tablet.
2. Next, connect your smartwatch to the internet through Bluetooth or Wi-Fi.
3. Once connected, open the Spotify app on your phone and sign in using your username and password. If you don't have an account yet, create one now!
4. In the Spotify app on your phone, select the playlists or artists you want to listen to. You can also search for specific songs or albums by title or artist name.
5. Tap the "star" button next to any song or album that you want to add to your current playlist (or select it if it's already there). This will add it to the playlist on your watch and start playing right away!
What are the Pros and Cons of Streaming Music with a Smartwatch?
There are a number of pros and cons to streaming music with a smartwatch and Spotify integration. On the pro side, streaming music with a smartwatch is convenient because you don't have to take your phone out of your pocket or pouch. You can keep listening without having to interrupt whatever you're doing. Additionally, streaming music through your watch also keeps you in sync with the songs that are currently playing on Spotify.
The con side of streaming music with a smartwatch revolves around battery life. If you're using your smartwatch to stream music constantly, it will likely drain the battery faster than if you were just using it for notifications or other activities. Additionally, if you're using a Bluetooth connection to stream music from your watch, this may add some background wear and tear on your device's battery.
Conclusion
If you're looking to stream your music offline or without having to use up your data plan, a smartwatch with Spotify integration is the perfect solution. By connecting your watch to Spotify, you can enjoy all of your favorite songs without ever having to worry about using up your data or breaking the bank. Not only does this make streaming music on the go easier and more convenient, but it also allows you to control your audio experience from anywhere in the world. If you're considering adding a smartwatch and Spotify integration to your life, be sure to read our article for more information.