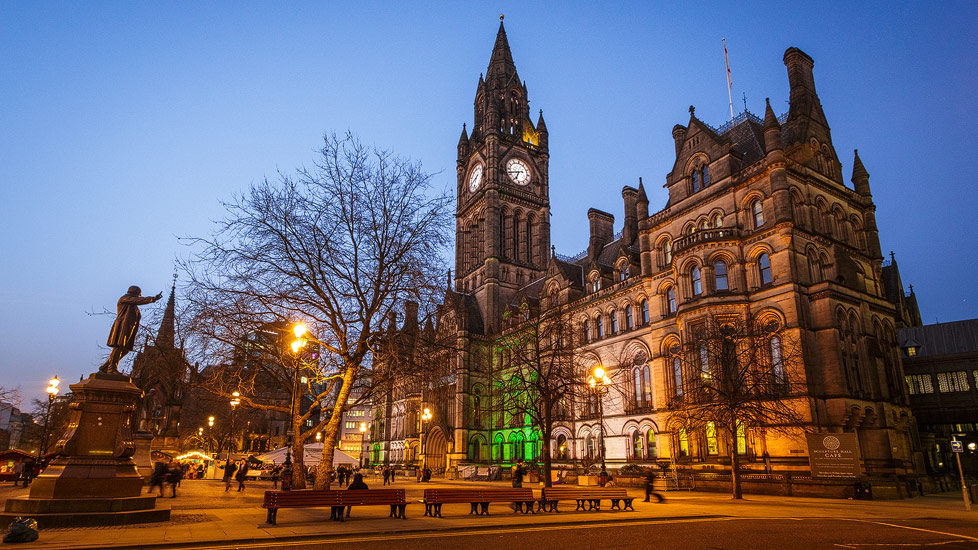 If you're looking for a city that has it all, then look no further than Manchester. This northern English city is bursting with history, culture and of course, great food! It's a place where old meets new; ancient architecture rubs shoulders with modern restaurants and bars. Whether you're visiting the city for a short weekend getaway or living there long-term, here's why you should discover Manchester and explore its many amazing offerings.
Manchester's History
Manchester has a rich history dating back to the Roman times when it was known as Mancunium. Manchester's history is fascinating, and the city has been home to many important historical figures and events.
The Industrial Revolution began in Manchester, and the city was at the forefront of the industrialisation of Britain. The world's first railway line was built in Manchester, and the city became known as the 'workshop of the world'.
During the 19th century, Manchester was a major centre for political activity and reform. The city was home to the Peterloo Massacre and the Suffragette movement. In more recent times, Manchester has been known as the 'city of music' due to its contribution to popular culture.
Today, Manchester is a vibrant and cosmopolitan city with a rich history, culture and cuisine. The city is home to many different communities and there is something for everyone to enjoy.
Manchester's Culture
Manchester has a long and rich history, dating back to the Roman era when it was known as Mamucium. It is famous for its role in the Industrial Revolution and as the birthplace of the modern labor movement. Today, Manchester is a thriving metropolis with a vibrant culture and cuisine.
Manchester is home to many world-renowned museums and galleries, including the Museum of Science and Industry, which tells the story of the city's industrial past, and the Whitworth Art Gallery, which houses an impressive collection of British art. The city also has a lively music scene, with acclaimed venues like the Manchester Academy and Manchester Arena hosting big-name acts from around the world.
When it comes to food, Manchester has something for everyone. From traditional English pub grub to international cuisine, there are plenty of places to eat in Manchester. And with so many bars and clubs, it's easy to find a place to enjoy a drink or two after a long day of exploring everything this dynamic city has to offer.
Manchester's Cuisine
Manchester is home to a variety of different cuisines, from traditional English dishes to international fare. There are plenty of restaurants, cafes and pubs to choose from, so you're sure to find something to your taste.
If you're looking for a traditional English breakfast, you can't go wrong with the Full English at the New Union Hotel. For lunch or dinner, why not try a classic fish and chips at one of the city's many seafood restaurants? For something a little different, Manchester also has a great selection of Indian and Chinese restaurants.
Whatever you're in the mood for, you'll find it in Manchester.
Manchester's Shopping
Manchester is a shopper's paradise, with high-end shops and department stores lining the streets. The city's main shopping district is located in the Exchange Square area, which is home to the Manchester Arndale, a large indoor shopping centre. Exchange Square is also where you'll find Selfridges, Harvey Nichols and other upscale retailers.
For more affordable shopping, head to the Northern Quarter. This hip neighbourhood is filled with vintage shops, independent boutiques and graffiti-covered walls. If you're looking for something specific, chances are you'll find it in the Northern Quarter.
No matter what you're looking for, you're sure to find it in Manchester. From high-end fashion to quirky gifts, this city has something for everyone.
Manchester's Accommodation
Whether you're visiting Manchester for business or pleasure, you'll find a wide range of accommodation to suit your needs. Manchester offers everything from luxury hotels and apartments to budget-friendly hostels and B&Bs.
If you're looking for 5-star accommodation, the Great John Street Hotel is a popular choice. This stylish hotel is located in the heart of the city, just a short walk from Manchester's main attractions. Alternatively, if you're looking for something a little more affordable, the Royal Exchange Hotel is a great option. This 3-star hotel offers comfortable rooms and an excellent location, just a stone's throw from Manchester Arndale shopping centre.
For those on a tight budget, there are plenty of hostels and budget hotels to choose from in Manchester. The Hatters Hostel is one of the most popular choices, offering clean and comfortable dormitory-style accommodation at an affordable price. If you're looking for something a bit more private, The Palace Hotel offer basic but well-equipped rooms at very reasonable rates.
How to get around Manchester
Manchester is a bustling city with plenty to see and do. If you're looking to explore everything the city has to offer, there are a few ways to get around.
The best way to see Manchester is on foot. The city is relatively small and easy to navigate, and this way you can really take in all the sights and sounds. If you're looking to cover more ground, however, there are a few other options.
The Metro tram system is an efficient way to get around the city centre, and it's also great for getting to some of the outlying areas. For longer journeys, the bus network is comprehensive and covers most of Greater Manchester.
If you're feeling adventurous, you can always jump on a bike! There are plenty of cycle routes throughout the city, so it's a great way to explore at your own pace. Just be sure to follow the rules of the road and wear a helmet!
Conclusion
With its fascinating history, vibrant culture and rich culinary delights, Manchester is truly a city worth discovering. Whether you're looking for a break from the hustle and bustle of everyday life or searching for somewhere to explore with friends and family, Manchester has something to offer everyone. So why not take the opportunity next time you visit England to explore this diverse and exciting city? Its sure to leave you with some unforgettable experiences!