Introduction
Windows 7, the much-anticipated successor to Windows Vista and XP, is set for release on October 22nd. After two years of development, Microsoft has finally made the official announcement. But will Windows 7 be worth the wait? Many people who have been using Vista or XP are excited about the new features that are promised with Windows 7, such as better graphics, improved performance, and a host of other improvements. But there are also some skeptics who think that it may not live up to the hype. In this blog post, we'll take a look at the expected features of Windows 7 and whether or not it's worth waiting for.
What is Windows 7?
Windows 7 is the next release of the Windows operating system, after Windows Vista. It is scheduled to be released to manufacturing on July 22, 2009 and will become generally available on October 22, 2009, less than three years after the release of its predecessor, Windows Vista.
Microsoft has stated that they are aiming to make Windows 7 a "fast and familiar" experience for users. Some of the new features in Windows 7 include multi-touch support, improved boot performance, and a redesigned taskbar. Additionally, Microsoft has made some changes to the way security works in Windows 7; most notably, they have included an improved firewall and added support for biometrics.
The Different Types of Windows 7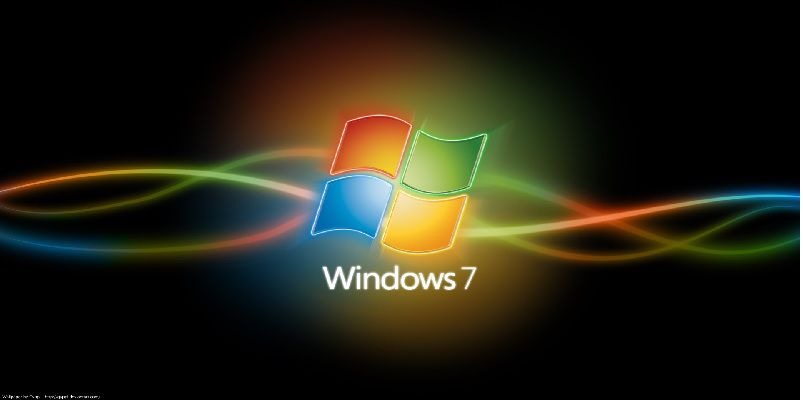 There are seven different editions of Windows 7: Starter, Home Basic, Home Premium, Professional, Enterprise, Ultimate and Embedded. All but the Starter and Embedded editions are available for retail purchase and as OEM licenses.
Starter edition is the most basic and is only available in certain markets, such as developing countries. It has some restrictions, such as the inability to change your wallpaper or use Aero Glass.
Home Basic is only available in emerging markets and does not include Aero Glass or multi-touch support.
Home Premium includes all the features of Home Basic, plus Aero Glass, multi-touch support, premium games and other media features.
Professional edition is targeted at small businesses and includes all the features of Home Premium, plus domain join capability, location aware printing and advanced backup options.
Enterprise edition is only available through volume licensing to organizations with Software Assurance contracts with Microsoft. It includes all the features of Professional edition, plus BitLocker drive encryption and AppLocker application control.
Ultimate edition includes all the features of Enterprise edition, plus additional language packs and support for Windows XP Mode.
Embedded editions are specialized versions of Windows 7 for use in specific types of devices like kiosks or point-of-sale terminals.
The Release Date of Windows 7
Windows 7 is set to be released on October 22, 2009. This date has been confirmed by Microsoft and is not subject to change. Windows 7 is the successor to the popular Windows Vista operating system. It includes many new features and improvements over Vista, making it a much anticipated release.
Windows 7 is set to include a number of new features and improvements over its predecessor, Windows Vista. These include a new taskbar that allows for better organization of open windows, improved performance, and support for newer hardware standards. Additionally, Windows 7 will be the first Microsoft operating system to natively support USB 3.0 devices. This will provide a significant boost in data transfer speeds for external storage devices and other peripherals.
Overall, Windows 7 promises to be a significant improvement over Vista in both performance and usability. For users who have been waiting for a stable and reliable operating system from Microsoft, Windows 7 is definitely worth the wait.
Will Windows 7 Be Worth The Wait?
Windows 7 is slated for release in October 2009, but many users are wondering if the wait will be worth it. After all, Windows Vista was a huge disappointment for many, and Windows XP is still going strong. So what can Windows 7 offer that will make it worth the wait?
For starters, Windows 7 promises to be much more user-friendly than Vista. It includes a host of new features designed to make your computing experience more efficient and enjoyable. For example, the new taskbar allows you to easily view and access all of your open programs and files. And the new virtual desktops feature lets you create multiple "desktops" on which to run different programs – perfect for organizing your work or keeping your personal and work life separate.
Other notable features include better support for touch screens and other input devices, improved performance, and enhanced security. Plus, Microsoft has listened to feedback from users and made sure that Windows 7 is compatible with the most popular hardware and software out there.
So if you're wondering whether Windows 7 will be worth the wait, the answer is a resounding yes!
Conclusion
Windows 7 is shaping up to be a great operating system, and many people are eagerly awaiting its release date. After reading this article, you should now have a better understanding of why Windows 7 will be worth the wait. With its numerous improvements to user experience and support for newer hardware components, Windows 7 promises to deliver an even smoother performance than previous versions of the OS. We can't wait to see what new features Microsoft has in store for us when it releases!