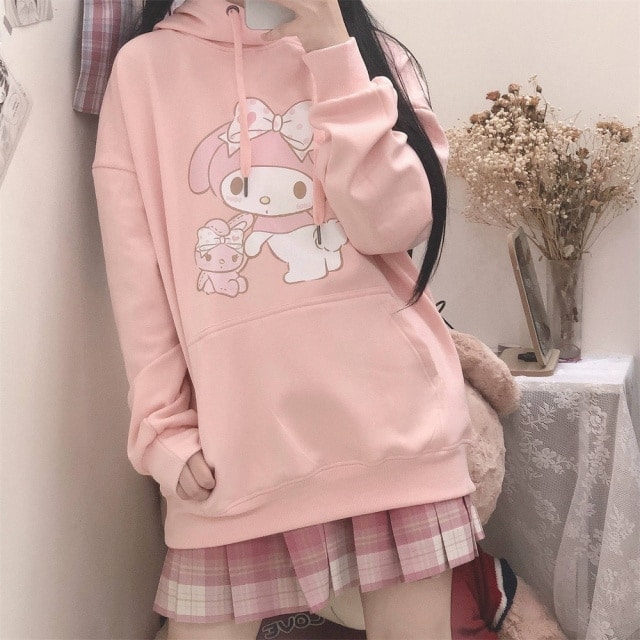 Whether you're a die-hard fan of the manga and anime franchise Harajuku Girls or just want to get the look, there's a way to incorporate kawaii clothing into your wardrobe. With a little bit of effort, you can find cute outfits that will turn heads and make you the envy of your friends.
Yami Kawaii
Yami Kawaii clothing is a fashion trend that is very popular in Japan. It is a style of Japanese fashion that mixes stereotypically girly colours with black. It incorporates darker themes, such as illness, death and suicide. This type of clothing is often used to create a shoujo-style look.
Yami-Kawaii is a fashion subculture that originated in Japan in the 1970s. It has its roots in mental health and suicide, two taboo topics in Japanese culture. It is also associated with the shojo manga series "Menhera-chan" which was created by artist Bisuko Ezaki.
Yami-Kawaii clothing features syringe necklaces, bandaid hair clips, and pill bracelets. The accessories are designed to suggest weakness and fragility. The clothes are also meant to be a coping mechanism for complex emotions, allowing individuals to express themselves.
Yami-Kawaii has become a popular concept in fan art and games, as well as in mainstream brands. However, it is still considered to be a taboo topic in Japanese society, a result of its association with suicide and mental illness.
Gyaru
gyaru kawaii clothing is an incredibly popular fashion trend in Japan. It is a subculture of Japanese culture that has a lot of similarities to western fashion. It is a subculture that has evolved over time. However, it was originally a more extreme subculture. It was famous for its brightly colored clothes, big hair, and rebellious styles. It has toned down over time, as the recession continues in Japan.
There are several different subcultures of gyaru. The oldest is called onee gyaru. It is a high school girl, usually with blonde or brown hair and lots of accessories. It is also known for its tanned skin. It was the style of choice during the 90s.
There is also another subculture, called Hime gyaru, which is a princess style. It is similar to Lolita but has more of a feminine focus. It is generally worn by hostesses. It also has similarities to Romanba, which was invented by egg model Ka-Tan.
Lolita
Traditionally, Lolita kawaii clothing is associated with a youthful doll-like appearance. Typical Lolita attire includes a skirt, blouse, a beret, and a hair bow. However, Lolita fashion has become associated with different styles.
The most common substyle is Classic Lolita. It is based on Victorian era fashions from the 1800s. The colors of this style are subdued compared to other styles. It usually features ribbons, lace, and bows.
The most common accessories include a hair bow, a bonnet, and a beret. There are also many different types of headdresses, such as crowns and wide-brim hats. The most common footwear is "tea party shoes" or Mary Janes.
A more experimental style is Gothic Lolita. This style is characterized by darker colors and themes. It can incorporate elements from punk, grunge, and experimental styles. It can also feature delicate blouses and skirts.
It is often criticized as being elitist. There are a number of designers in Europe and China who define this aesthetic. Some of the largest fashion houses tend to follow these stylistic principles. But, there are still many indie brands that have emerged worldwide.
Harajuku's kawaii style
Whether you are looking for the kawaii style, a new wardrobe or an outfit for a night out, Harajuku is the place to go. There are countless stores and boutiques to satisfy your needs. There is also a strong sense of cultural significance to the area.
Some of the best stores for kawaii fashion include WC Harajuku and Laforet. These stores are located on Takeshita Street, a popular shopping street in the district. WC offers street-wear feel and Laforet is home to pop-up stores. OSEWAYA is a popular accessory store.
Another place to shop for kawaii fashion is Shibuya, a neighborhood in Tokyo. This district is known for its kawaii shops and tapioca cafes.
There are also other substyles of kawaii fashion. One of these is Gothic-Lolita, which combines the Japanese Lolita style and the Gothic style.
The kawaii style is flexible and can be worn in many different ways. You can incorporate lace, sheer, colored tights, giant rings, and stuffed toy animals into your wardrobe. This type of fashion has become very popular in recent years.