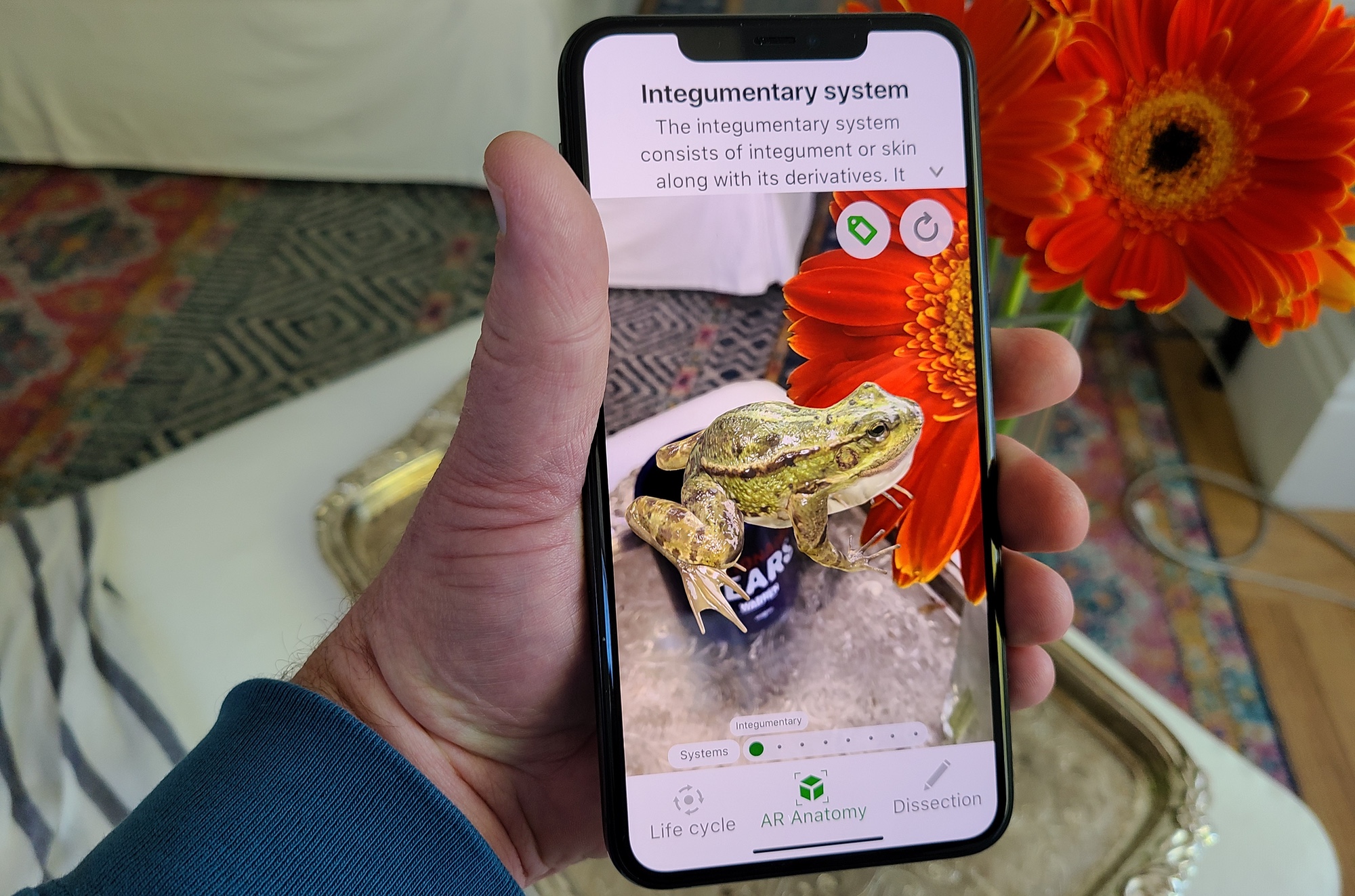 The emergence of user-focused technologies has brought revolutions in business, entertainment, gaming, and more. Augmented Reality implementation in companies has marked remarkable changes, once being impossible. AR mobile apps are drawing on an unexpected and unimaginable plethora of innovations in businesses and entertainment, from gaming to e-commerce.
The rapid growth of immersive technologies has plunged a deep urge into enterprises and startups regarding gaining competitive advantages. Hence, Augmented Reality development has become trending because of its engaging and interactive approach. Augmented Reality has the power to enhance consumer experience along with attracting new prospects.
The Augmented Reality market worldwide will hit 461.25 BN by 2030. (Globe News Wire)
The rise of smartphones has levelled up the demand for mobile apps undoubtedly. The integration of Augmented Reality into mobile app development is becoming the game changer for business games. In terms of marketing strategies, customer interaction, and making products and services better, AR-driven mobile applications have overruled traditional practices.
The global AR mobile application market will ascend to $184.61 billion by 2030. (Allied Market Research)
Here we will learn the different types of AR mobile apps and how they benefit businesses worldwide.
Different Categories of AR Mobile Apps
Before we dive into the benefits and discuss how investing in augmenetd mobile applications can enhance your business capability, let's find out the AR app categories.
Mobile Apps Functions through Markers
The first category of AR mobile appsis marker-driven applications.
Identification or recognition of specific image targets triggers the technology.
Users point their camera lenses at the triggering image first.
The system brings out the new data.
The information can range from interactive study modules to in-game weapons.
From QR codes to brand logos, image-target AR apps are thriving worldwide.
Education, retail, entertainment, Etc. industries are leveraging image-target AR apps the most.
Image-target AR apps blend real-world elements with virtual elements.
Many game development services are using image-target AR technology to help gamers understand information like gaming rules, players' character traits, characters' strengths, and weaknesses, Etc.
Surface-based Apps
This kind of AR mobile app identifies and recognizes the surface.
The algorithm analyzes the space around users, identifying floors and walls.
AR apps place the 3D models on the surfaces, considering size and nature.
Users will see virtual objects on the screen as part of their natural surroundings.
Users can look at the virtual models of objects from all sides.
This AR app fits perfectly to demonstrate furniture, fashion apparel, home decor, Etc.
Companies can offer a novel experience to their customers, enabling them to gain a competitive edge.
Projection-driven AR Apps
This one is the most complex type of Augmented Reality driven mobile app.
Yes, it works similarly to image-target or marker-based AR apps to some extent.
However, in the place of images and QR codes, users need to scan physical objects.
The algorithm will then create the virtual layer on top of the physical layer.
Therefore, users can interact with real-world and digital objects simultaneously.
Benefits AR Mobile Apps Deliver to Business Games
AR-driven mobile apps have reached the sophistication to charm and engage users. Companies can dive into Augmented Reality-powered apps to metamorphose their business operations. Following are the benefits that AR mobile apps showers on businesses:
Guaranteed User Attention and Retention
User experience is the basic foundation of the success of any business online. High user experience indicates an outstretched audience base and profit. Let's picture a Non-augmented mobile application first. Users choose their desired products, make the purchase, and leave. Is there anything special about it making customers come again and again? Not unless you whisk the traditional app with AR features.
Augmented mobile apps help customers to immerse themselves in the products' realistic functionalities. Buyers can quickly analyze the product's compatibility with their requirements and purchase without a doubt. Hence, the AR approach will seem like adding the silver lining to your mobile apps. It will work efficiently to beat your competitors easily.
AR Mobile Apps For Education
If students want to grasp the concepts within their syllabus smoothly, they must first acquire a clear understanding of concepts. AR-integrated mobile apps make it easier for students to gain a deep and complete knowledge of topics through interactive lessons. From science to arts, AR-driven study modules can fascinate learners through their ability to bring virtual elements on top of the physical aspects. So, instead of looking for simple and traditional learning apps, students may look for AR-driven learning apps for better learning outcomes.
Related post: Augmented Reality (AR) Market Analysis Trends
Enhancing Brand Value
Mobile applications have already proved their efficiency in revamping brand visibility and value in the digital landscape. AR mobile apps have pushed this efficiency further. AR integration will help companies to gain the attention of their targeted audience even more than traditional apps. When you offer your audience something out-of-the-box within the shell of conventional mobile apps, it will surely enhance the brand value faster than ever before.
Final Thoughts
The total number of mobile devices will reach 18.22 billion by 2025. (Statista)
No doubt, it is high time to jump on the wagon of AR mobile apps and drive your business toward the immersive lane. Only a few companies are indeed thinking of investing in Augmented Reality app development now. But, it will open up an excellent chance for you.
If you embrace technology earlier than everyone in the digital realm, your business will always stand in the front row. Augmented Reality integration will bring more visibility and reputation to your brand approach. Dive straight into Augmented Reality-powered mobile applications development if you want to avoid ending up banging your head on the wall.