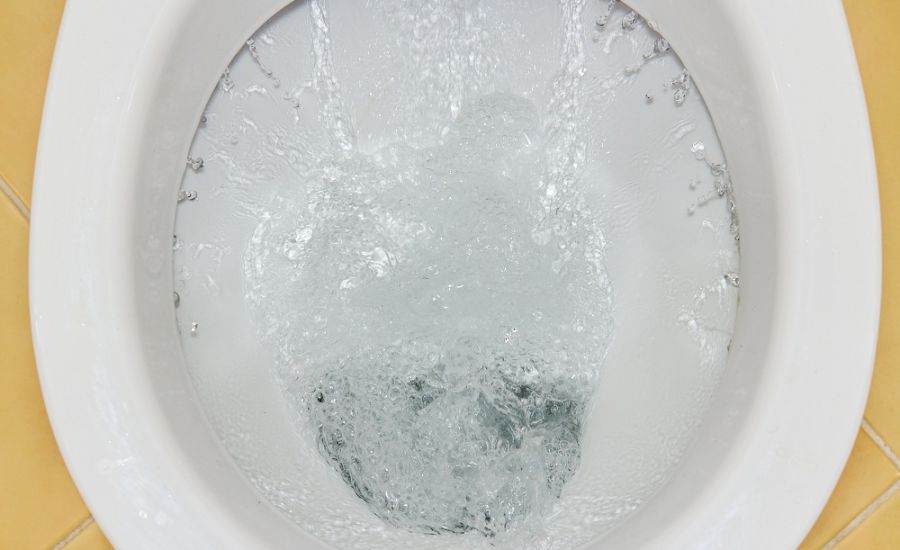 It is a question you may have asked yourself as a homeowner more than once: How do I fix my slow-flushing toilet? You can learn about three main causes of an inadequate flush next time your toilet isn't flushing properly. You may be experiencing a slow flushing toilet due to a low water level in your tank, a clog in your toilet or its pipe, or even a buildup of calcium and other minerals.
CHECK THE LEVEL OF WATER-
You may experience slow flushing toilets due to poor flushing power if your toilet tank does not have enough water. This is by far the most common reason for slow flushing toilets. Increasing the water level gives an increased flushing force, which is necessary to completely empty the bowl. Your bowl may not be getting cleared if there is a decreased water level in the tank. By filling the tank approximately half an inch below the overflow pipe, you can ensure that your water level is accurate. If you do not succeed to do this so you should replace your toilet with a powerful flushing toilet. I hope after installing this you get rid of your every problem.
CHECK FOR DRAIN BUILDUP-
The flushing of a toilet may also be slow due to a buildup of the drain (or its trap). To determine whether the drain (or its trap) is clogged, pour about a gallon of water into the toilet bowl quickly. You can fix this problem with a plunger if you notice that the water level in the bowl is rising rapidly. If it does not work, you may have to snake the line.
REMOVE ALL MINERAL BUILDUP AROUND THE TOILET RIM-
You may have a problem with your jet holes along the rim of your toilet if your tank is full of water and your drain is free and clear. The pressure of these jet holes can decrease over time due to minerals accumulating around them with each flush. Using a mineral remover and a screwdriver, you can remove the buildup from the jet hole. If you are tired to do this again and again so you should go for the best smart toilet. Smart toilets now are in trend. A clean, pleasant restroom in your own area is now possible thanks to smart toilets. 
 Your local and trusted plumber should be contacted if your flushing power is still decreased despite the absence of significant buildup under the rim. Getting your toilet to flush correctly is what we can do for you.