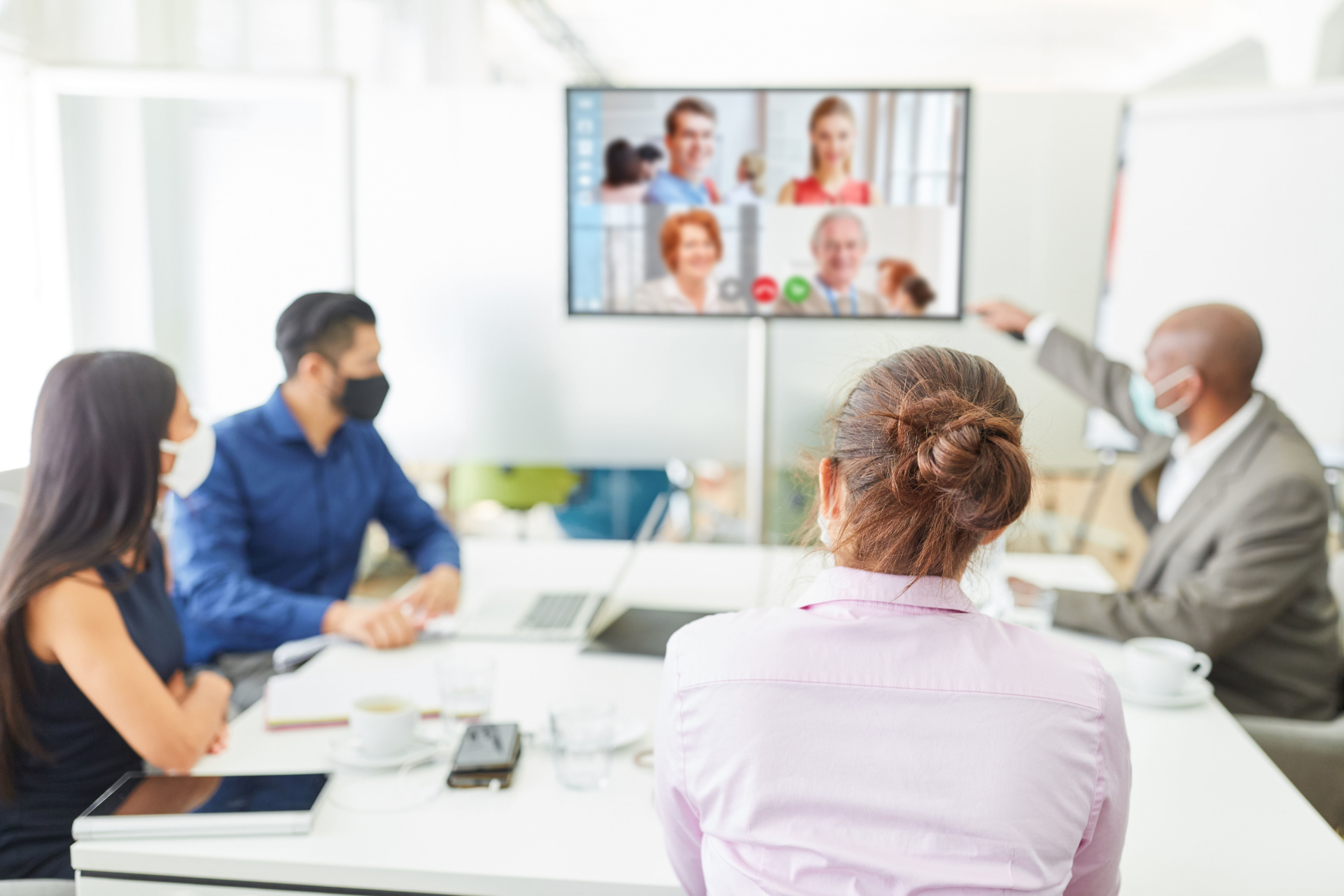 Board meetings are important business events. Important decisions are made for the company or organizations on these high-profile meetings. Top management is where all those big business decisions are made. Also, these top management people are always in need of advanced tech devices to help make data-based decisions. To improve board meetings, the right devices will always be required.
Improvement on board meetings is required both in the aesthetics and also productivity side of things. Tech devices like iPads, laptops, interactive displays and others can provide it all. Also, much greater productivity will be available by the use of these advanced devices including data transfer and information sharing. So, here are few ways to improve your board meetings this year:
Pay Attention to Branding – Make It Look Nice
Branding is of course very important on any business meeting or event. Important decision makers in the company are always proud of their brand. The aesthetic of your meeting can improve so much with attractive branding for the meeting or event.
Print branding like banners and flexes is a thing of the past. Today, you have options like large branding displays that are available for business events of all kinds. These are dynamic displays that promote branding and also other important information display.
Your local tech rental company will be able to provide these branding displays for hire as well. Display the right branding content. And, if you went with a full LED wall, it can also be used as a presentation display for that board meeting. That one full wall LED can provide many functionalities as required.
Use Large LED Walls Instead of Projectors
Projectors have worked well for so long. However, even the sharpest of projectors in display output, pale in comparison with LED displays. Full LED wall displays are always so much better than projectors of all kinds. These improve the aesthetic and also productivity of your board meetings greatly.
Full LED wall rental is also a service available with tech rental companies. Managers can output their laptop or any other device display onto these full LED walls. Independent functionality or laptop display output with interactive information are both very useful features.
Arrange iPads with Stands or Mounts for Each Member
New iPads have improved so much in functionality. The more recent iPad Pro models come with optimized iPadOS for business productivity. From multitasking to powerful processing, these iPad Pro models offer it all. Also, these are some of the best devices for sharing interactive information.
What managers can do for board meetings is to get iPad rental service with desk or table mounts. Floor stands for presentations will also be available. When you have business presentations, all your board members will be able to proceed with the slides at their own pace.
Providing a device for each board member is a nice way to conduct high-profile board meetings too. Table stands and mounts will make these devices usable easily in presentation orientation. Also, board members will always be able to take these devices out of the stands for hands-on use.
Use Laptops for Advanced Information Sharing Sessions
Laptops to this day, remain the best business devices on the market. These are very productive devices for business information sharing and presentations. Important data-based decisions can be made very efficiently with access to all that business information. Also, laptops are very easy to use at all times.
Go for laptop rental service when you need these devices in high numbers. Information sharing within board members will be very efficient. Also, laptops are the perfect remote online board meetings devices as well. Every member can quickly become part of the meeting from wherever they might be.
Use Information in Interactive Way with Top Software
Business meeting applications and software are always available for board meetings. These are optimized platforms making it easy to share files and information of all kinds. Meeting specific apps and software make it possible for remote board meetings as well.
Also, very interactive charts, graphical and easy to understand information display is available with great software applications. These applications make it easy for board members to understand data and make sound business decisions. When you hire laptops, these devices can be provided with preinstalled apps.
Make Data-Based Decisions with Cloud Data Access
Tech devices like iPads and laptops are always connected to the cloud storage. All you need is working data connection and you have access to all that cloud stored business information. Whether your business is on the Apple ecosystem or Windows, data access is made easy with laptops and iPads.
When you have all that business information available on tap, data-based correct business decision making will be the great outcome. Businesses can rent whatever laptops or iPads they need for meetings to save money on their full prices as well. All big cities have tech rental solutions available.
Bottom Line
Board meetings should always be treated right with tech devices to boost aesthetic and productivity. These are important events where top-level management makes business decisions. Give them the opportunity to make data-based decisions with modern devices like iPads and laptops.
All these devices are available for rentals when the business doesn't already own them. Renting iPads and laptops can save business money. These new devices are getting more expensive every year. Make your meetings produce good results with modern tech devices.