The United States is home to some of the most iconic cities and landscapes in the world, from the bustling streets of New York City to the grandeur of Yellowstone National Park. But what about the small states? The ones that often get overlooked due to their size? It's easy to forget that they are just as full of charming towns and hidden gems that are worth exploring. In this blog post, we'll take a tour of seven of America's smallest states, showcasing some of their best-kept secrets and uncovering all that they have to offer. From petite Rhode Island to charming Vermont, prepare yourself for an adventure through America's lesser-known treasures.
Rhode Island
As the smallest state in the US, Rhode Island might be easy to overlook. But this little state has a lot to offer! From its stunning coastline to its historic towns, there's plenty to explore in Rhode Island.
One of the best ways to see Rhode Island is by taking a drive along the coast. The Ocean State has over 400 miles of coastline, and much of it is beautiful and easy to access. You'll find plenty of beaches to relax on, as well as charming seaside towns like Newport and Narragansett. If you're looking for a more active vacation, there are also great spots for surfing, fishing, and hiking along the coast.
Inland, you'll find the capital city of Providence, which is full of history and culture. Explore the many museums and art galleries downtown, or take a stroll through one of the city's beautiful parks. Providence is also home to a thriving food scene, with lots of great restaurants serving everything from seafood to Italian cuisine.
No matter what kind of vacation you're looking for, you'll find it in Rhode Island!
Delaware
Delaware is one of the smallest states in America, but it packs a big punch when it comes to hidden gems. From its scenic beaches to its historic towns, Delaware has something for everyone.
One of the best things about Delaware is its beaches. Rehoboth Beach and Lewes Beach are two of the most popular spots, but there are also plenty of smaller, less crowded beaches to explore. If you're looking for a secluded spot to relax, try Fenwick Island or Bethany Beach.
In addition to its beautiful beaches, Delaware is home to some of the country's most historic towns. Dover, the state capital, is home to the first state house and senate. Wilmington is another charming town with a rich history; it was once home to famed industrialist duPont family.
Whether you're looking for a relaxing beach vacation or a chance to explore America's history, Delaware is the perfect destination.
Connecticut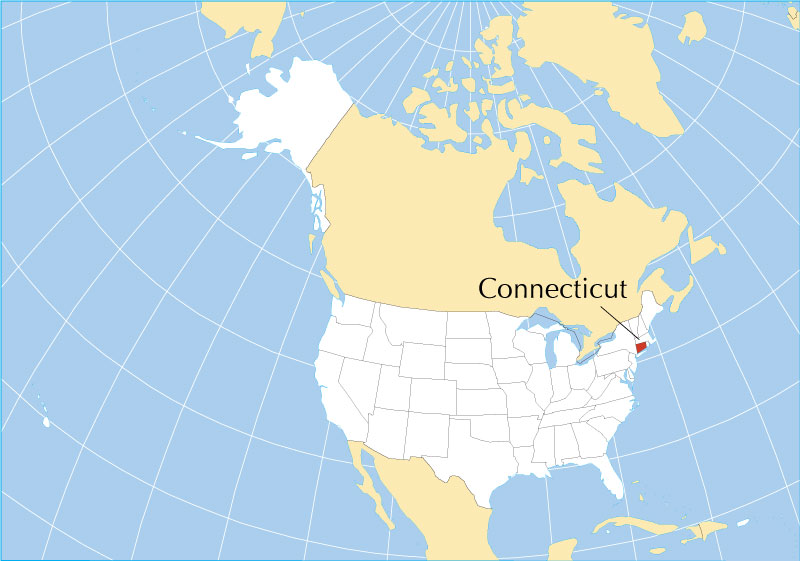 Hidden in the northeastern corner of the United States, Connecticut is often overshadowed by its larger neighbors, New York and Massachusetts. But this small state has a lot to offer visitors, from its scenic coastal towns to its lively cities. Here are some of the hidden gems you can find in Connecticut:
-The Mystic Seaport: This maritime museum is located in the town of Mystic and is dedicated to preserving the history of America's seafaring past. Visitors can explore historic ships, see live demonstrations of 19th-century shipbuilding techniques, and learn about the lives of sailors during that time.
-The Mark Twain House: Located in Hartford, this house was the home of famed author Mark Twain for 17 years. Today, it is a museum that features original furnishings and artifacts from Twain's life. Visitors can also see the author's study, where he wrote some of his most famous works.
-The Yale University Art Gallery: This world-renowned art museum is located on the campus of Yale University in New Haven. The gallery houses a collection of over 200,000 works of art, ranging from ancient Egyptian artifacts to paintings by European masters. There is also an outdoor sculpture garden that features works by contemporary artists.
Hawaii
There's something special about Hawaii. Perhaps it's the laid-back island lifestyle, the stunning natural scenery, or the friendly locals. Whatever the reason, Hawaii is a popular tourist destination for visitors from all over the world.
Despite its small size, Hawaii is home to a diverse range of attractions. From hiking and biking trails in Haleakala National Park to sandy beaches and lush rainforests, there's something for everyone in Hawaii. And let's not forget about the delicious Hawaiian food!
If you're planning a trip to the United States, be sure to add Hawaii to your list of must-visit destinations. You won't regret it!
New Jersey
New Jersey is often overshadowed by its larger neighbors, but this small state has a lot to offer. From charming small towns to bustling cities, New Jersey has something for everyone.
Start your exploration of New Jersey in the state capital of Trenton. This historic city is home to the State House, where you can tour the governor's office and learn about the state's history. Trenton is also home to the NJ Transit Museum, which tells the story of New Jersey's public transportation system.
If you're looking for a more relaxed pace, head to one of New Jersey's many small towns. These quaint communities are perfect for exploring on foot or by bicycle. Many of these towns have farmers markets and local shops where you can find unique gifts and souvenirs.
No matter what your interests are, you'll find plenty to explore in New Jersey. So don't hesitate to add this small state to your travel plans!
How to explore America's hidden gems
The United States is full of hidden gems, and there's no better way to explore them than by taking a road trip through some of the country's smallest states. Here are some tips on how to find and explore America's hidden gems:
1. Do your research. Before you hit the road, take some time to research the hidden gems in the states you'll be visiting. This will help you narrow down your options and plan your route.
2. Ask around. Once you're on the road, be sure to ask locals for their recommendations on hidden gems in the area. They'll likely have some great suggestions that you wouldn't have found on your own.
3. Take your time. Don't try to see everything in one trip; instead, take your time exploring each hidden gem thoroughly. This way, you'll really get a feel for the place and its unique character.
Conclusion
Exploring the hidden gems of America's smallest states has been an enlightening and enjoyable experience. From visiting historic sites, to taking a stroll on the beach, to experiencing different cuisines and cultures, each state offers something unique that can be enjoyed by all. Whether you're looking for some outdoor activities or want to take in some local culture, there is something for everyone when it comes to exploring America's small states. So why not plan a visit today? You won't regret it!