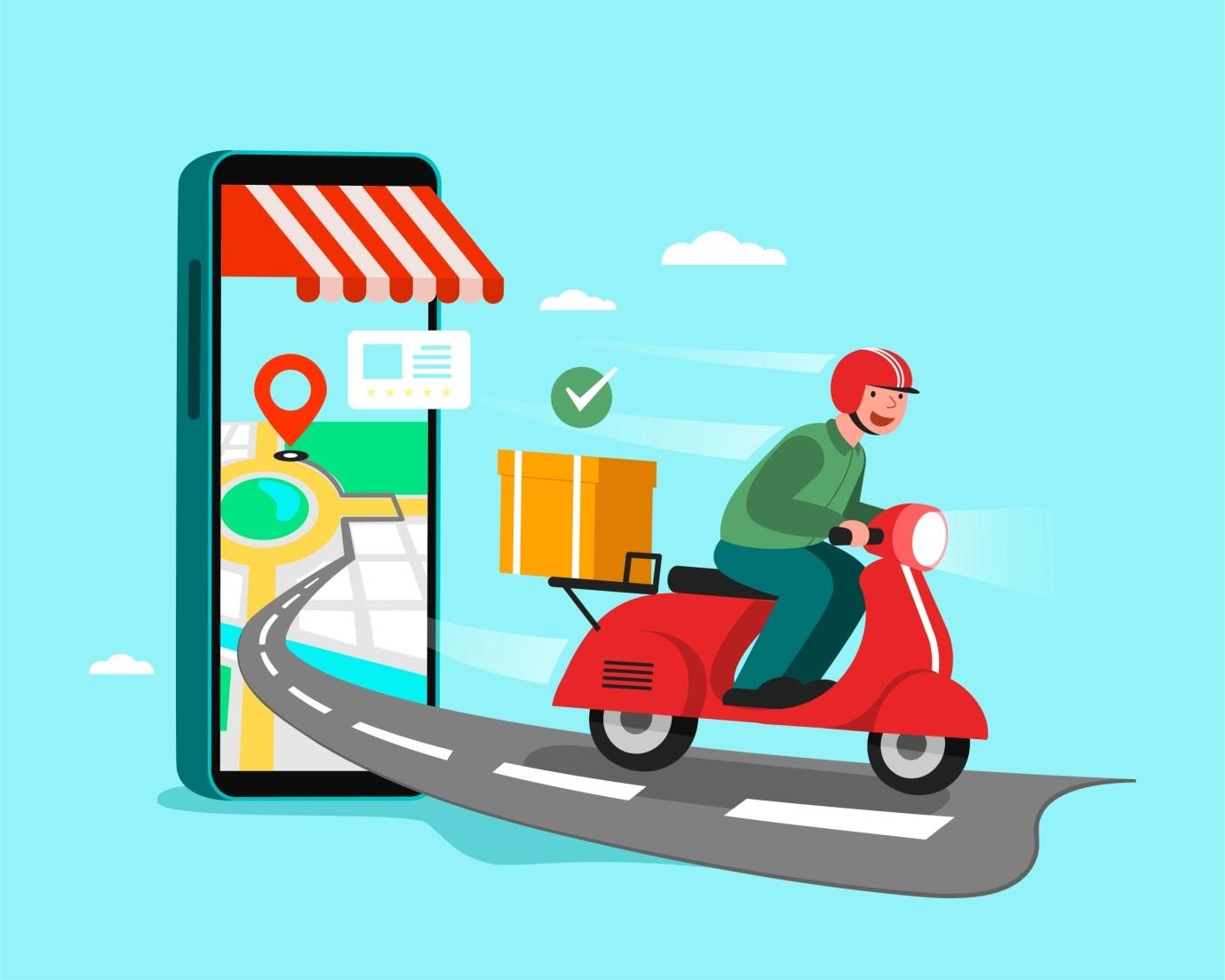 Digital food ordering is thriving and has drastically transformed the way traditional eateries operate. In addition, the advent of the 'cashless economy and the expansion of food-delivery-only enterprises, often known as cloud kitchens, has resulted in a major increase in digital meal ordering, and the restaurant delivery service industry has seen continuous growth.
Restaurants are adjusting their revenue streams and implementing new standards such as on-demand food delivery App Development in order to keep their relationships with customers, while societies strive to prevent the spread of COVID-19 and adjust to shifting lifestyles.
Restaurant meal delivery or online food purchasing, which was formerly considered a luxury, has now become an urgent requirement. Restaurant owners are discovering that meal delivery services are in higher demand than ever before and are aggressively transitioning to an online deployment model/on-demand food delivery Solution.
However, there may come a moment when there is a scarcity of food delivery personnel or your delivery-only restaurant business experiences a significant increase in orders.
Challenges faced during food delivery
· Shipment Load Management
Nobody expects their order to be interrupted. Only a restaurant understands how challenging it can be to coordinate numerous incoming orders, cook them, and assure timely completion while keeping quality.
In the lack of effective routes, delivery executives would also struggle to reach the consumer location on time. All of this may be properly managed with the aid of cutting-edge food delivery logistics software.
· Payment Options Integration
The integration of multiple payment alternatives is a visual appearance of food delivery logistics services. Customers are becoming more secure paying using digital methods such as UPI, credit and debit cards, net banking, and so on.
A shortage of payment options may result in a considerable decrease in consumer satisfaction. Multiple food delivery logistics platforms provide several payment alternatives, allowing for a quick and safe transaction procedure.
· Appropriate Addressing and Customer Interaction
Many restaurant delivery arrangements are delayed not just because cooking takes a bit of time, but also due to transportation taking time. Your delivery person may have difficulty reaching the provided address.
This is a minor stumbling block that can be easily overcome with effective consumer interaction. Contact the client before bringing their order out for service to validate the address and to seek necessary landmarks if the location is incorrect.
Also, utilize CRM software or a powerful food delivery software that remembers the customer's identity, contact information, and address so you don't have to ask for it every time. Provide your riders with a GPS that will assist them in locating the consumers' locations.
The Value of Effective Food Delivery Logistics
Food distribution involves several critical components. It begins with the client making a purchase via various channels such as websites, apps, social media, and voice assistants (Alexa, Siri).
The restaurant takes the order, prepares it, sends it, and finally delivers it to the consumer, either directly or through a third-party logistics provider. Several discomfort spots may emerge throughout this whole stage, such as:
Manually filling entries can lead to delays and be prone to mistakes.
Orders are overflowing as a result of many virtual sales platforms.
Orders that are not available on time, resulting in a prolonged wait period for delivery executives.
Inadequate path optimization results in delays and a terrible client experience.
Poor insight into how the order is being handled and what the customer's ETA is.
Ineffective deployment and exploitation of resources.
Inability to provide clients with real-time status updates.
Food quality is not easily visible.
There are a few options for obtaining first-hand client feedback.
Packaging defects and spoiling.
How and where to Deliver Food on Time and Serve Your Consumers Effectively
Although food delivery app development helps to protect your restaurant's bottom line in the current circumstances, it also enables the services you provide more approachable.
Your restaurant business will be ideally prepare to develop a good connection with customers and other stakeholders if it continues to supply meals effectively during this period of increasing demand.
If you are experiencing a personnel shortage or are unable to complete orders, here are some tips on how to maintain your food delivery service functioning.
Improvements for seamless service
· Collaboration with Third-Party Foodservice
As new competitors join the food industry, restaurants must immediately increase their delivery services.
Partnerships with delivery aggregators and other third-party suppliers are one of the finest and safest options for restaurants experiencing a delivery personnel scarcity to engage more customers and expand their client base.
· Route Optimization
During such difficult circumstances, improving delivery routes is critical to increasing the number of shipments.
Managing delivery routes and timetables will help your restaurant to handle orders effectively and minimize needless disruptions in order to satisfy the rising food demand services.
Consider adequate route designs while keeping factors like employee schedule in mind. This allows you to quickly change your shipping routes if one of the delivery executives is unavailable.
You may also utilize flexible path selection tools to improve route planning and swiftly re-route vehicles in the event of a last-minute alteration, such as illness or an abrupt change in scheduled delivery.
· Redesign the Menu
Most restaurants will almost certainly be functioning with decreased employees. You must improve your restaurant operations by streamlining your menu in order to meet the demands of existing overworked personnel.
Incorporate extremely profitable yet simple, delivery-friendly goods that not only save money on inventory but are also simple to prepare. Apply the raw components and ingredients appropriately while cooking the dishes to reduce food waste and spoilage.
You can provide real-worth meals, promotions, or combo-based meals. A concise, streamlined menu will also make it simpler for you to handle orders and execute delivery quickly if your establishment has a freshly formed online system for ordering.
Food delivery has risen by enormous amounts over the decade and will continue to thrive even in bad economic times due to on-demand food delivery software.
Utilizing these efficient food delivery systems will make a lasting impact on your clients and establish your company for long-term success even after the crisis has passed.
When there is a scarcity of delivery personnel, plan your delivery plans carefully and take the required precautions to ensure that you always serve your clients on schedule!
Conclusion
Nowadays On-Demand delivery business is emerging with a wide range of possibilities. With such promising potential in the food delivery market, mobile app development companies must keep up with the times.
This is especially true today that technology has evolved into such an integral part of people's life.
Finally, you must stay current on technical advances and client demands that influence your organization by building an on-demand food delivery application.