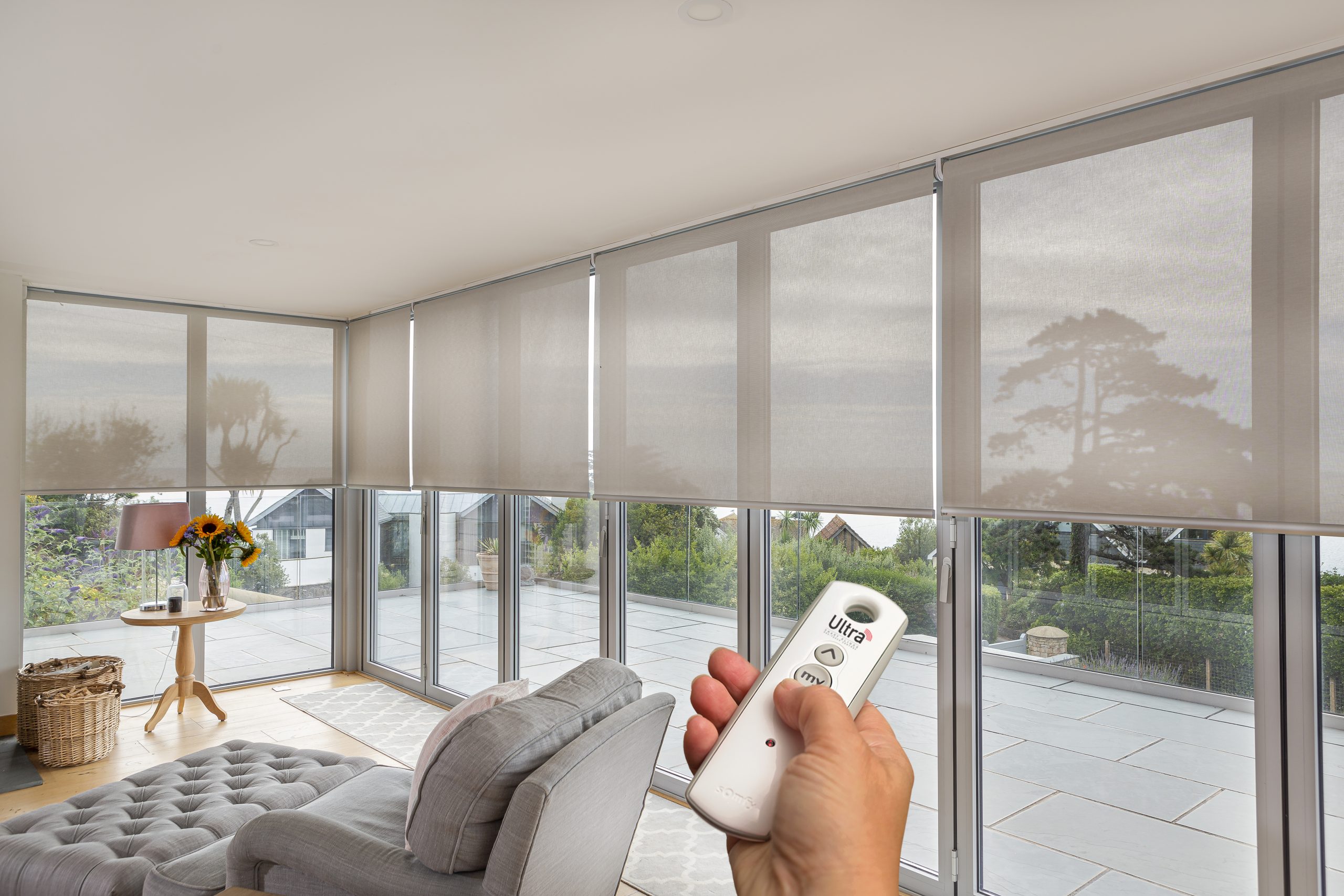 What Are Smart Window Blinds?
Whether you're looking for a smart blinds system to control your windows or you're just curious about what's available, you'll find plenty of options to choose from. Many of these products offer a wide range of features, including solar powered, Bluetooth, and even motorized features.
When it comes to smart window blinds, you'll find many options, including roller shades, pleated shades, and natural shades. They're great for windows that are hard to reach, and they can even help to keep children and pets safe. They're also a great way to save energy and reduce your monthly energy bill.
Some smart blinds also feature built-in light sensors that can be set to detect different times of day. These sensors can then be programmed to open or close automatically at specified times. Smart blinds can also be set up to interact with other smart home products, such as thermostats and motion sensors.
Some smart blinds even support voice commands from virtual assistants, like Amazon Alexa and Google Assistant. You'll need a compatible smart home hub or speaker to use these voice assistants.
You can also control your window shades with an app on your smartphone or tablet. Most of these systems connect through WiFi or Bluetooth, but some offer a hardwired option.
Some of these systems are battery-powered. Battery-powered systems are designed to last for up to 30 days, but you'll need to replace batteries after that. You'll also need to make sure that the system you choose is rated for long battery life.
Automate Your Window Blinds
Investing in automated window blinds can save you a lot of money. Not only will you be able to enjoy your windows, but you will also have peace of mind knowing that your blinds are safe from harm. The best part is that there are a number of different products on the market. These include SOMA Switchbot, SOMA Tilt 2, SOMA Smart Shades, and Sunsa Wand.
SOMA Smart Shades
Adding a little automation to your window blinds can make your home a lot more welcoming when you're away. For people with disabilities or elderly relatives, motorized blinds may be a practical choice. You can set timers to open or close them automatically, or set them to open when the sun comes up or sets.
Smart Shades by Soma are a new generation of motorized window blinds. They're designed to work with existing blinds and don't require any new wiring. Instead, you'll have a small motorized module affixed to your wall below your blinds. It pulls a beaded cord to open or close your shades, depending on the app you use.
SOMA Tilt 2
Whether you're looking for a retrofit option or a brand-new blind, the SOMA Tilt 2 automates window blinds with ease. It has advanced integration options, including support for Apple HomeKit, SmartThings, and Google Assistant. The Soma Connect box is a bridge between the blinds and your smart home platform, so you can control the shades with your smartphone or voice commands.
The SOMA Tilt 2 comes with a control box that can be mounted to your window. It includes a built-in timer, which automates the blinds at a specified time. It's easy to install. It only takes about three minutes.
SOMA Switchbot
Using a motorized shade to automate window blinds can be a great way to save on energy costs. It also provides convenience. Good blinds can hold heat or light during the day, and they can be opened or closed at a set time or with voice commands. These shades make a home more inviting to visitors, and seniors can benefit from them as well.
The smart home company SwitchBot is back with a new product called the SwitchBot Blind Tilt. The Tilt replaces the existing control wand for horizontal blinds, and is operated using voice commands or a mobile device. It's expected to be available on Kickstarter before Christmas.
SOMA PowerView(r)
Using a home automation system to control your window coverings can make for a more energy-efficient home. These smart devices can be controlled by your smartphone, or by a remote, if you're on the go. They also help create a safer home for your kids and pets, and let you open and close your shades with one hand. Smart devices also make it easy to schedule your shades to open and close at certain times.
The Soma Smart Blinds kit uses a small motorized module to pull a beaded blind cord, and affixes to the wall below your blinds. You can control it with your smartphone, or with your favourite smart device.
Sunsa Wand
Unlike most smart blinds, the Sunsa Wand automates existing window blinds without the need for a smart home hub. It works with mini blinds, horizontal blinds, and vertical blinds. It uses a smart phone app to control the blinds and can even sync with other connected devices. It connects to your Wi-Fi network and can be powered by either a wall plug or a solar panel.
Its features include a temperature sensor, light sensor, and a scheduling system. You can configure the blinds to open or close at certain times of the day. You can also control the blinds in groups, which can be a handy feature if you have more than one set of blinds. You can also control them through a voice assistant. It's compatible with Alexa, Google Home, and Siri.
Serena's Shades
Whether you are looking to automate your window blinds or you want to make your existing ones more convenient, Serena's Shades are a great way to do both. Their high-tech automation systems offer a cost-effective solution to window coverings that require little maintenance and can be controlled through mobile apps or smart devices.
Serena's Shades work with Apple HomeKit, Alexa, Google Assistant, Samsung SmartThings and other smart home systems. You can automate the shades to open and close automatically, and you can even set them to open and close based on your schedule. They are also great for controlling daylight and reducing cooling costs.