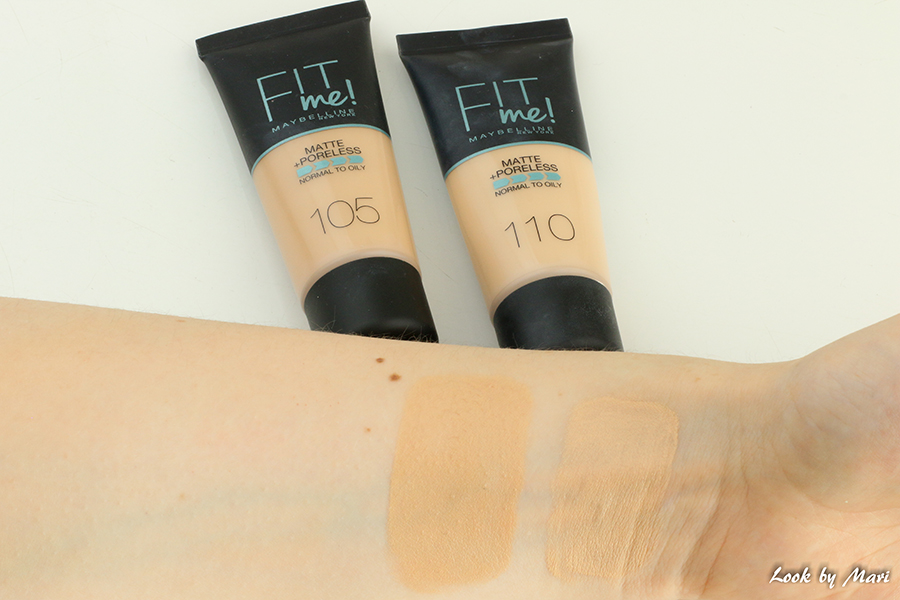 Maybelline is an iconic brand that has born scrutiny for many years. Many of us have grown up listening to "Maybe she's born with it, maybe it's Maybelline" in advertisements in magazines or TV commercials of fit me foundation or other Maybelline products. The brand has remained one of the top sellers worldwide.  Also, the enormous range of products will definitely make you fall in love with this brand. You can find Maybelline products at nearly all cosmetic stores in Pakistan. However, the best place to shop for these products is Cozmetica.
Cozmetica
Maybelline fit me foundation, baby lips, Lash Sensational Mascara, and many of your favourite products are available at Cozmetica. The quality, originality, and authenticity of the products are second to none. Moreover, the fair prices and fast delivery make this store the only beauty destination for every girl.
Best Seller Maybelline New York products
Below are 7 of the best-selling Maybelline New York products in Pakistan that you can instantly add to your makeup look.
Maybelline Fit Me Matte + Poreless Foundation
This foundation is the best product of the Maybelline Fit Me Matte + Poreless Foundation so far. With a semi-running consistency, it easily spreads and blends on your face evenly. It is an easy-to-use foundation that gives you a shiny matte with a little dewy finish that makes your skin radiant. Even without a primer, the foundation can stay put for more than 6 hours. The product is ideal for normal to oily skin types. Its scientifically developed formula helps to blur pores and leaves them unclogged. Interestingly, the foundation has 24 shades so discover your skin fit to provide a natural, seamless finish to your skin.
Maybelline Baby Lips
The ever-famous Maybelline baby lips have the greatest quality. The brand keeps on releasing new variants of these lip balms. The lips balms give a soft tint that looks perfect for an everyday minimum lip look. Also, they are best for college-going girls. It provides a moisturizing ability to the lips and keeps them hydrated for up to 3 hours. So, if you want gentle tinted lips, Maybelline baby lips is a must-try for you then. There are many colors available that you can choose according to your liking. 
Maybelline Hypercurl Volume Express Mascara
Maybelline Hypercurl mascara is a game-changer. The name indicates that it incredibly curls your lashes up to 75°. Along with a perfect curl, it thickens the lashes by giving an amazing pigmented pitch-black colour. This mascara comes in waterproof and washable variants. However, both require good makeup remover to wipe them off. This super long-lasting mascara is reasonably priced. It is preferred to use a single coat of this mascara as two or more coats can leave clumps which can give a messy look. 
Maybelline Instant Age Rewind Concealer
Get rid of those dark circles now because this concealer is an on-target product from Maybelline. The consistency of this concealer is creamy and thick but feels lightweight on the skin. The product can be easily blended with a makeup sponge and gives a smooth, flawless finish. It can effectively conceal blemishes, acne marks, and dark spots. By setting up with a translucent powder, it can stay for up to many hours without creasing. You can even use this without foundation to hide marks and provide a minimal makeup look. It is available in 5 shades that correspond to your skin tones.
Maybelline Master Strobing Cream
If you are a girl who loves a glowing look, this product is certainly a must for you. This exceptional product from Maybelline is an illuminating highlighter that is free from any fragrance. It is lightweight and made with micro pearl liquid formula that provides a natural glow to your face, making it radiant. It can be used before or after applying the foundation for a natural or glamorous makeup look. If you want a fine dewy finish, then this product is a must-own for you.
Maybelline Super Stay Matte Liquid Lipstick
Ink your lips with the US#1 16 hours long-lasting lipstick. These greatly pigmented matte lipsticks are everlasting, smudge-proof, waterproof, and transfer-proof, keeping you worry-free from the fear of fading all day. The lipsticks are available in a range of shades including nudes to trendy red lipstick. With its precision tip applicator, it provides an intensely pigmented lip colour that lasts all day long.
Maybelline Hypersharp Eyeliner
This impressive eyeliner is developed with modern ink capsule technology to provide a natural to dramatic eye definition.  For long-lasting 36-hour wear, this waterproof liquid eyeliner resists smearing, sweat, and tears. It has a 0.01mm laser sharp tip that draws the perfect wing eyeliner.
Best Online Store
The best-selling Maybelline products from fit me foundation to hyper-sharp eyeliner are readily available at Cozmetica at economical prices for all. The products at this shop are original and authentic and delivered to you in a short time.
Click here and read more