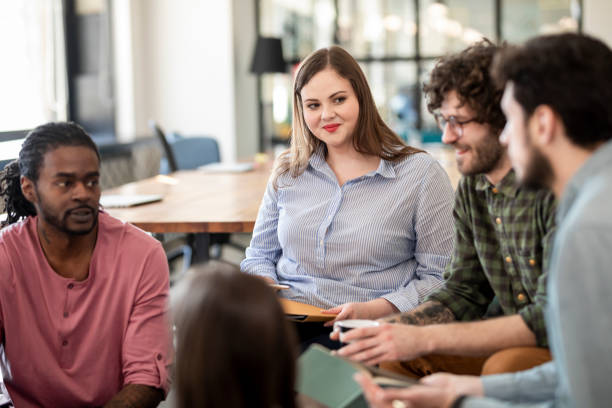 No matter what business you're in, you need the right people on your team to succeed. Unfortunately, finding them can be hard if they don't have the skills you need or they lack the experience to immediately hit the ground running in their new job. Fortunately, there are strategies you can use to find and train the perfect employee for your business, even if you don't have an abundance of time or money to spend on these efforts.
Defining the perfect employee
A perfect employee is someone who will be a great fit with your business culture. They should be hard-working, knowledgeable, and motivated by your company's goals. You'll need to find them first, though! The Small Business Coach has some helpful tips on how you can go about finding this special person. Try posting job listings in places that are frequented by people with these qualities such as job boards or at trade shows or conventions. You may also want to look at social media sites like LinkedIn or Facebook, where qualified professionals may have profiles posted. Be sure to ask candidates questions like tell me about a time when you were successful or what did you do that made an impact? So they can show off their skills and knowledge in an interview setting. Once you've found them, it's time for training!
Where to look for candidates
One of the best places to find potential employees is LinkedIn. This website allows you to search for specific skills and get a general feel for how an employee would fit into your business culture. You should also try posting on job boards, especially if you are struggling to find someone with the right qualifications. Small Business Coach offers an online course that can help you manage employees more effectively as well as train new hires so they can be successful in your company.
The interview process
An interview is a great way to get a sense of how a candidate will fit into your business culture. The following questions are designed to explore specific aspects of your business that may be important to you, so make sure you're thinking about them before you sit down with the candidate.
Take some time before each interview to list out questions that are relevant to your company: What skills do they need? What personality traits do they need? How much experience do they need? What's the ideal length of time in their role? Do they have any skill gaps that we'll need to address? Do they know what this job entails or what our company does? How flexible can we be with their work hours/schedule?
Onboarding and training
Hiring a new employee is one of the most significant decisions you will make in your company. You need to not only understand how they can help your business, but also what it will take to retain them. That's where Small Business Coach comes in. They are a firm that specializes in hiring and training. They'll work with you to find an employee who fits into your business culture, but they won't stop there. With their guidance, you'll learn how to train them so they stay on board as a valuable asset for your company!
Retaining your perfect employee
One of the best ways to ensure that you have a happy, productive team is by creating a business culture that everyone can identify with. If you're lucky enough to have found your perfect employee, be sure they feel invested in your company's mission by talking about what you do and how it makes an impact on their life. If you don't have an extra hand around, use Small Business Coach's free resources. They'll help you create a comprehensive training process so that when it comes time for your new hire to start work, they'll hit the ground running!