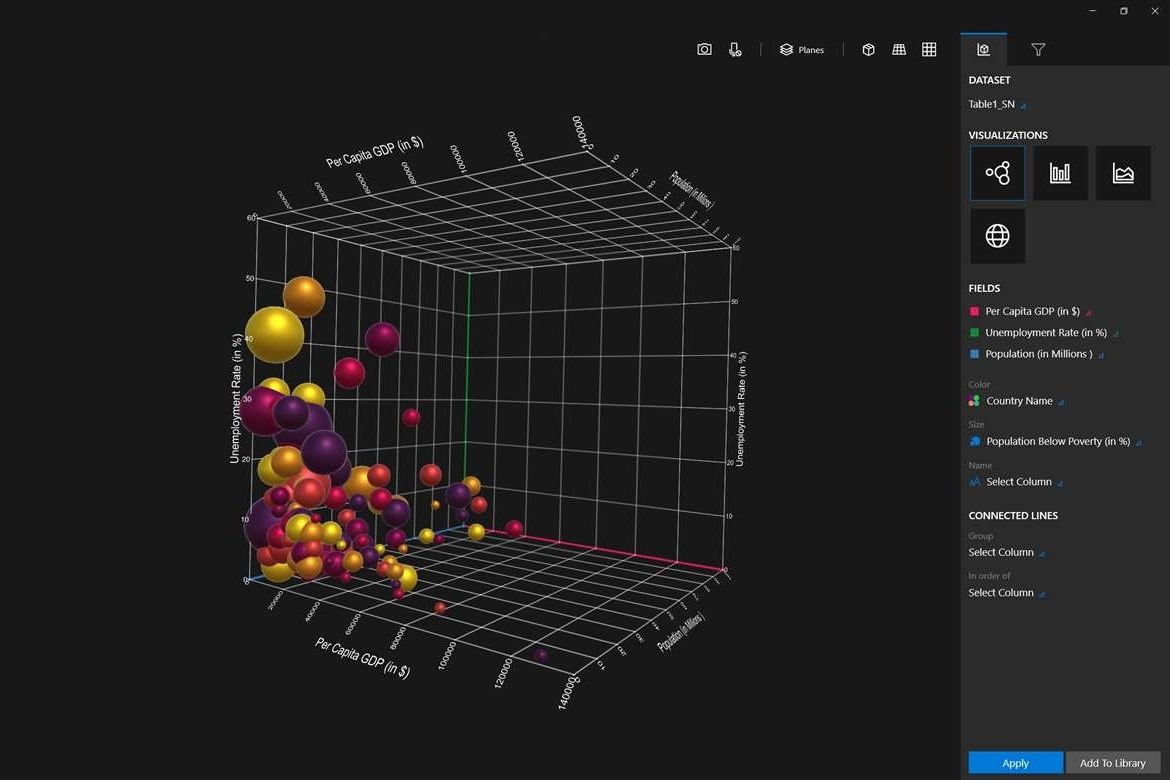 Using 3D product visualization to hit the target
Customers' attention has shifted to online purchasing as a result of the pandemic. E-commerce platforms have replaced traditional retail malls. However, as appealing as it appears, creating a realistic image or 360-degree perspective of the goods that can positively affect the customer's decision-making process is a difficult undertaking. As a result, you should rely on experienced and reputable 3D rendering services in USA. Many product animation businesses focus on creating realistic product representations. They ensure that the finished product looks exactly like the original. This results in a more powerful outcome. Many potential customers have not purchased a product because they did not feel a connection between the idea and the end results. This is where the role of 3D product visualization comes into play.
Photography and two-dimensional images are a thing of the past.
People want a clearer picture of what they've been witnessing thus far. People are looking for better ways to promote and brand their products. In a 3D perspective, the most obvious option is the CGI image, or Computer Generated Image. Even the most sceptic buyer can be readily persuaded with 3D imaging.
It provides a more complete picture of the product.
One of the most important selling aspects for any company is to persuade its customers about its product line, and 3D Product Rendering makes it easy for any company to produce a complete overview of the product, its key components, and texture. The merchandise can be viewed at any angle by the buyer. Product animation service provider organizations may now include an interactive aspect to make the finished product look more appealing while also improving the purchasing experience due to technology improvement.
How will it help to increase sales?
Every organization's ultimate goal is to increase sales and gain market share. Every corporation strives for maximal market share and top-of-mind recall. The proper application of technology and tools can stimulate the entire process and produce superior results. Let's look into how 3D product visualization can help with this.
Product presentation that is appealing
Presentation is the most important aspect of any company product. Companies spend a lot of money on coffee table books, marketing techniques, product catalogues, and other things. However, the ultimate goal of any move is to increase firm profitability.
Your product catalogue is your company's business card, thus it must be the greatest. When a customer arrives to buy a product, they want to see the finished product. You may quickly build a like-image of the finished items and how they will seem with the help of 3D product visualisation services. For example, if your company is launching a new smartphone model, developing a 3D view of the final product will provide the buyer a sense of how the final product will look when they hold the phone in their hand.
To take things a step further, developers can add interactive interfaces to the image. Zoom, auto-rotate, spin drawings, and other standard functions are accessible with it. All of this allows the buyer to study and observe the products from every angle. This will eventually aid in better product presentation.
Animated product image
Have you ever considered that animated films and images can have the same impact as 3D imaging? Animation assists the company in more effectively presenting their product. You may make an image display from every angle. Buyers can play, stop, and pause the image to have a better look at it.
If a product contains a moving part, you can use animated movies to make videos that explain the working parts better.
View Inside a Product
Have you ever considered that using the product visualization technique, you can truly construct a view of the inside of a product? You can build an image of how the product looks from the inside using 3D product visualization. For example, if you are in the cabinet-making industry, you can produce a view of the finished product and how it appears from the inside. Many consumers are hesitant to purchase things because they are unsure of how the final image will appear, but with the help of the product visualization technique, you can genuinely modify the client's final perspective. For example, suppose a consumer purchases a product and then discovers that the partitioning is simply horizontal, with no vertical separation. They will return the item. This is frequent in online purchases, but with the help of a 3D visualization tool, you may build a representation of the finished product to aid in decision-making.
Finally, consider the following:
These are some of the most important ways to benefit from product rendering services. This job is not confined to a single industry; company specializations such as real estate, furniture manufacturing, and others can benefit from it. There are various product rendering service suppliers in USA, and Arise is one of the most reputable. Over the years, the company has given cutting-edge 3D product visualization services, allowing it to flourish and provide the greatest service to its clients.
Final:
Amz Optimizer contributed to this article. Our creative and technological experience has enabled us provide state-of-the-art services in product visualization, web 360 product animation, corporate video animation, 3D Product Rendering, and much more as the owner of Arise Engineering Services, a 3D product rendering services in USA.