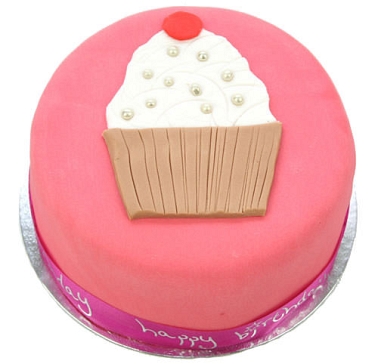 One of the best things about cake as a dessert is – they come in several flavors. Some might always be loyal to the classic flavors which have been tried. And tested for a long but there are others who are always ready to experiment with some new and delicious flavors.
When it comes to birthday cake delivery – things have become really convenient these days. Most popular bakeries have online sites where one can order cakes of any flavor and any size. They are delivered on the right day and at right time.
Popular Cakes to order
If one is in a fix on which flavor or what new cake to order then here are some popular cake varieties which can work perfectly as one's birthday surprise.
Coffee Cake
This cake is perfect for someone who is a coffee lover. These days one can get cakes of multiple coffee flavors like Mocha cake and Irish cake. But they are not the same as coffee dry cakes because these dry cakes are not flavored with coffee but are supposed to be accompanied by a cup of coffee. Coffee cakes come with different coffee essence and flavorings and one can choose from them.
Banana Cake
It is a moist cake that has a strong taste. As the name suggests, the cake is of banana flavor and this is mostly baked following the years old recipe of banana pieces of bread. This one is just modified with different layers of flavoring and some high sweetness content. One can also find banana cake slices which they can have with a cup of tea.
Funfetti cake
For a child, this can be a great birthday cake option because it is fun-filled. They come with colorful sprinkles and so children get easily attracted to them. This cake is made with different layers of flavoring and so it is quite popular as a cake choice among the customers.
Pineapple Upside Down cake
When it comes to desserts – pineapple is considered to be a great ingredient for it. This pineapple cake brings a fresh change among the regular birthday cake variations. They taste light and sweet and as they come with fresh pineapple slices; it is a great choice for fruit lovers.
Lemon Cake
Lemon cake is a simple cake and this can be considered a birthday cake for people who are not much about celebration. The icing of lemon cake is the best part of it and this cake has quite a long journey as people use to love lemon cake bars during the Victorian era. If someone's birthday is during peak summer this can be a refreshing choice.
Black Forest Cake
Black Forest cake is fille with the best ingredients. This cake comes with chocolate and cherries and it tastes sweet. They look quite appealing as a birthday cake too.
One can also go for the usual chocolate cake or the cheese cake when they are going for birthday cake orders from online sites. All these varieties can be a great choice for a part of the celebration.