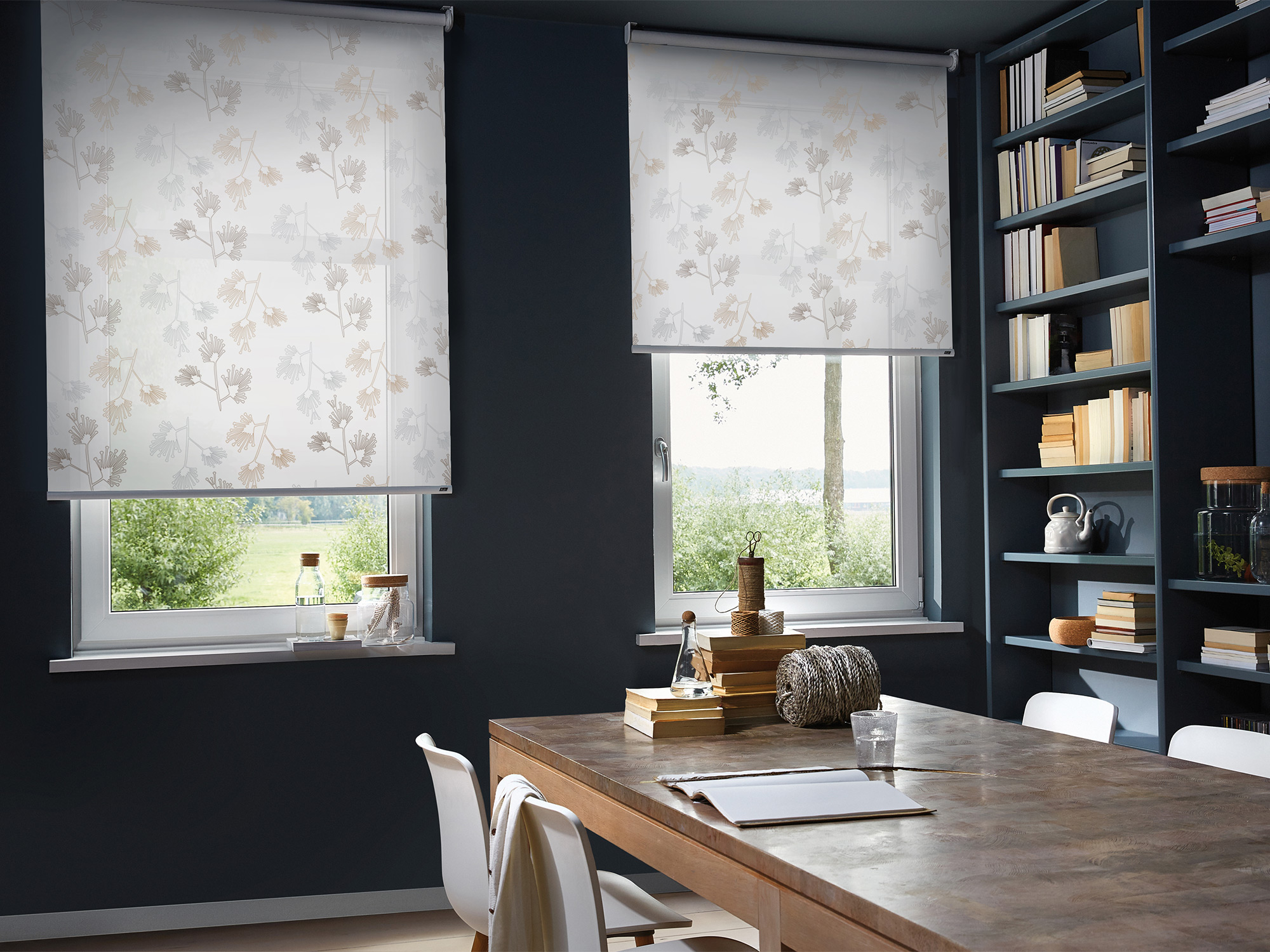 If you're looking for an easy, affordable way to update your home decor, consider using roller blinds. They're versatile and easy to clean, and are also energy efficient. Read on to discover more about their many benefits. You'll be glad you did.
Roller Blinds offer Following Benefits
Affordable Roller Blinds are an excellent choice for home decor and can add a touch of elegance to any room. They have many advantages, including flexibility and durability. Roller Blinds are also easy to install and maintain. Fabric roller blinds can be easily cleaned with a fabric detergent. Whether you're redecorating or refreshing your decor, these window coverings can add a touch of style to your home.
Fabric roller blinds offer diffused lighting and are easy to pull down and connect to the installed fastener at the bottom of the window frame. These window coverings are available in many colors and can be made from a variety of materials. White polyester fabric, for example, has the classic look of linen. Paper and polyester blends offer a more rustic look.
Roller blinds can be used in a number of rooms to add visual appeal. The style can be chosen to match the existing decor. They can also be fitted closely to the windows, so that they blend in with the room. In addition, they are available in a variety of colours and fabrics, making them a flexible option for interior decorating.
A roller shade consists of a single piece of fabric that hangs down in a horizontal fashion. The material is often chemically treated and laminated, so it does not fade or fray. This fabric is then rolled around a cylinder at the top, which keeps it taut and level. There are single and double roller shades, and they can either be mounted on the outside of the window frame or inside of the window recess.
There are a number of ways to clean your roller blinds. You can use a duster or a vacuum attachment with a soft brush to clean your shades. If your shades are made of vinyl, you can also use a damp cloth dipped in soapy water to clean them. Do not use a vacuum cleaner brush tool on a high suction setting. Using a duster or microfiber cloth on a regular basis will help you keep them clean and free of dust.
Avoid using harsh chemical cleaners on your blinds, such as bleach-based soaps. They can discolor your blinds. Using too-damp sponges or towels will cause them to drip onto the floor, making them more difficult to clean. Always rinse sponges before cleaning your roller blinds to avoid leaving any residue.
Window shades have several benefits, including energy efficiency. They help reduce the flow of air in a room and regulate the temperature. When open, they also reduce heat transfer from the sun. They can help keep a room warmer in winter and cooler in summer. These benefits also allow you to save money on energy bills and electricity.
Energy-efficient roller shades come in many different styles, colors, and materials. The type you choose can greatly impact the amount of heat they keep out. Light-filtering shades can provide more insulation than sheer ones. You may also want to consider a blackout fabric, which keeps out light but prevents heat from entering a room. If you want to buy these amazing blinds then visit rollerblindsdubai.com.
5. Unique look
Decorative roller shades are becoming a popular choice for modern homes and offices. They are extremely functional and look stylish. They are also durable and can be fixed in a variety of places. You can even get them customized with a custom design or color. Whether you want a classic, contemporary, or retro look, you can find a design that fits your room.
Roller blinds come in a variety of different designs and colours. You can buy blinds with ornaments or floral patterns, or even a picture of a family member or pet. They can also come in black and white prints. You can even have any photo printed on them, because you can simply select grayscale for the printing.
Conclusion!
Roller Blinds are windows which you can use to create a stylish and unique look in your home. They are very easy to use and have a large range of designs, colours and styles to choose from. They can also be used as a means of privacy, especially in the bedroom. We offer different textures, designs and styles of roller blinds all over the UAE.