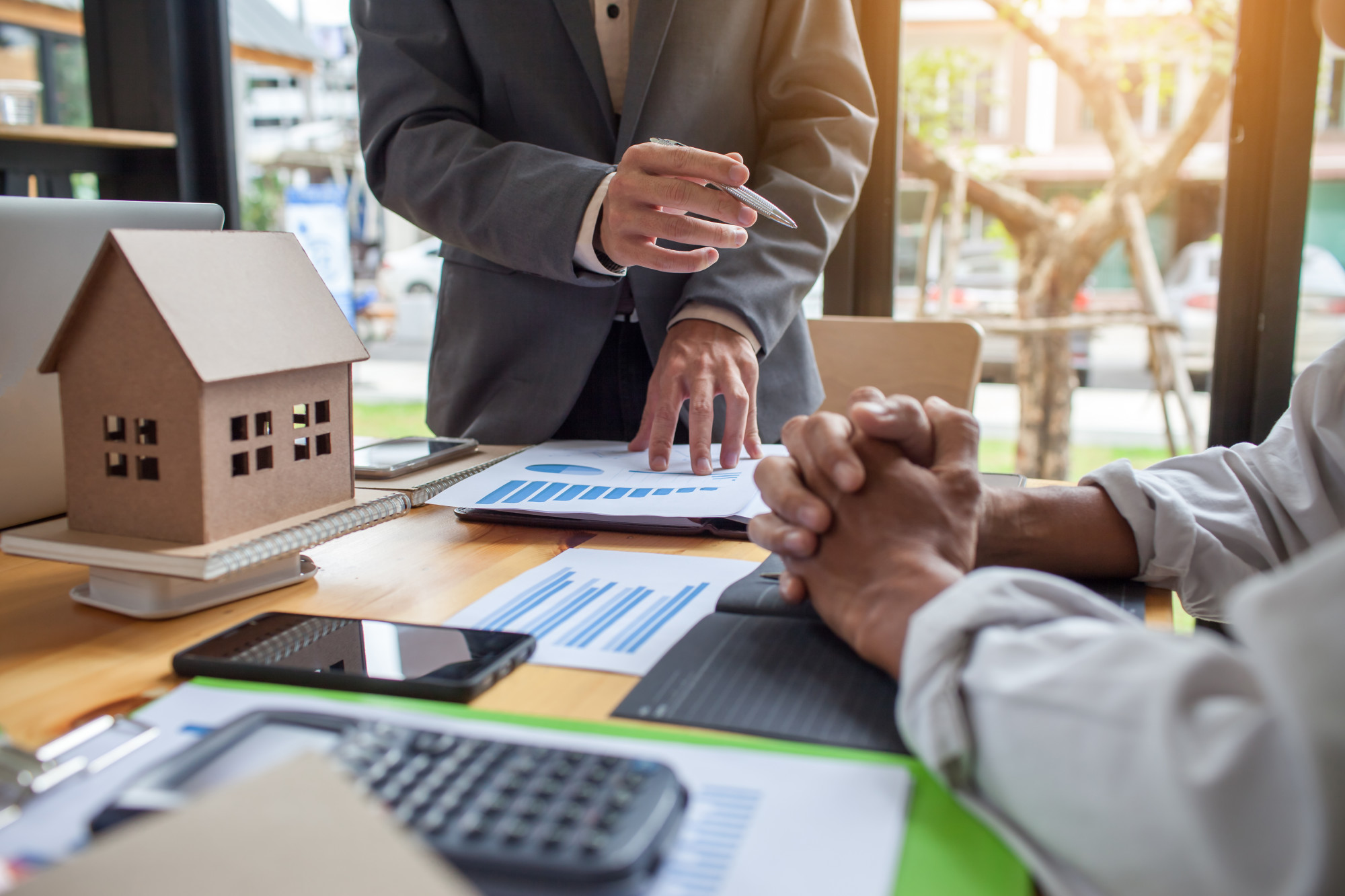 A professional who manages the selling or purchasing of real estate or real property is known as a real estate broker, real estate agent, or realtor. Although a broker can work alone, an agent typically assists a licensed broker in representing clients.
Rental brokers charge the renter a fee for their services, which include coordinating the showing and signing of an agreement with a potential tenant. The charge is typically equal to one month's rent, but this might vary depending on the broker or the brokerage firm they work for.
To locate a vacant apartment, promote it, show potential buyers the listing, and screen the tenants for an owner, they collaborate with a renter. The agent isn't in charge of any particular operating processes or background checks and expects a potential property brokerage for the same.
The only way for a tenant to visit an apartment in some circumstances is to deal with the broker who solely represents the property. In other instances, an owner will just offer a select broker access to the listing or make it accessible to all brokers.
On the other hand, the property manager is far more extensive and diverse than simply publishing your rental listing and locating a tenant. Property owners appoint property managers to handle all matters about the rented property.
From advertising a vacant home, locating new tenants, checking references, and regularly monitoring the property's upkeep. The property manager is additionally in charge of dealing with evictions, dealing with lease breaches, collecting rent, maintaining the property, paying owners' rental income, accounting for the property, and more. In addition to the aforementioned responsibility, a property manager would essentially also carry out all of the duties of a real estate broker.
A contract between property management and a property owner specifies the fee to be paid for the manager's or agency's services. Compared to the Real Estate Brokers, this is based more on contracts than on transactions.
A single individual recognized as a Property Management Representative is employed by property management companies like ours to conduct all property-related responsibilities, including finding new tenants, contract signing, and more. Typically, property managers can speak for several owners and properties. There are times when a multifamily or high-rise apartment complex has a dedicated manager who represents that particular property.
Reasons that show a Property Manager is necessary for you are as follows:
Being a Landlord is not an easy job. Property investment is a terrific long-term investment strategy. But if it is not maintaine, you could not see the profits you had hoped for.
As previously stated, real estate property is a terrific investment if it is cared for and maintained properly over the long term. It can take a lot of time to manage a real estate property on a daily, weekly, or even monthly basis. By taking over and managing duties like rent collecting, tenant screenings, maintenance, and more, a qualified property manager may eliminate any unpleasant and time-consuming jobs while saving you a lot of effort.
Making investments to maximize savings and decrease spending is only natural for an investor. Many property owners frequently elect to maintain their individual property or hire a family to do so to save money. There's nothing incorrect with this, however, if you are an NRI property manager. You may quickly realize that running a rental property is a difficult undertaking.
Here are indicators that you require a property manager, regardless of your level of experience or whether you're new to the business:
Rental obligations
Being a Landlord and real estate investing may both be full-time careers. Owners might need to be accessible around the clock to handle any issues that tenants could have or emergencies.
A property owner must also take care of the following chores and duties:
Listing and advertising real estate on the appropriate platforms

Resolving tenant grievances

Prompt rent collecting

Tax reporting and taxes

Care and maintenance

Legal and compliance-related items

Inspection of real estate -Leasing and marketing of unoccupied properties

Background checks and tenant screening
These are but a few of the duties that a property owner must perform and take care of.
An expert property owner can assist in easing the pressure and stress of managing several responsibilities. So you can live your daily life without worry and concentrate on other things.
Being a Non-Resident Indian and not living in the same place and time zone as the property makes. It more difficult to complete these responsibilities since you lack direct access to the area to monitor your property's condition.
Lack of Information
No matter what kind of property you own or where it is located, there are numerous facets to it. You must make sure you are knowledgeable about and up to date on the following as a property owner:
Rules and Laws Regarding Property

Examining the accommodation to acquire a rental license

Observing all building norms and standards for habitability
The owner is responsible for being aware of and abiding by any applicable laws. Given that regulations and laws are always changing, this can be challenging. A property management business is well-versed in the state's landlord legislation. Therefore, employing experts can help ensure that your property is free from any legal issues.
You're expanding your portfolio
However, NRIs frequently own multiple homes as an investment. In a full-time job, maintaining multiple rental homes at once may require managing each property differently.
It might be challenging to juggle tasks like handling marketing, maintenance, tenant issues, and other things. However, when you engage a property manager, that person is responsible for managing every aspect of each property.
Time Limitations
Becoming a full-time landlor is quite labor-intensive, and if the property is not properly manage. It might not generate the expected return on investment and might even cause more trouble. For instance, if owners don't spend the time thoroughly screening tenants. They could miss important warning signs and wind up renting to a problematic tenant.
Consequently, coping with delayed rental income, damage to property, complaints, or even eviction, is now a possibility. All of these tasks are handled for you by a qualified property manager and top real estate agents, keeping your investment hassle-free.