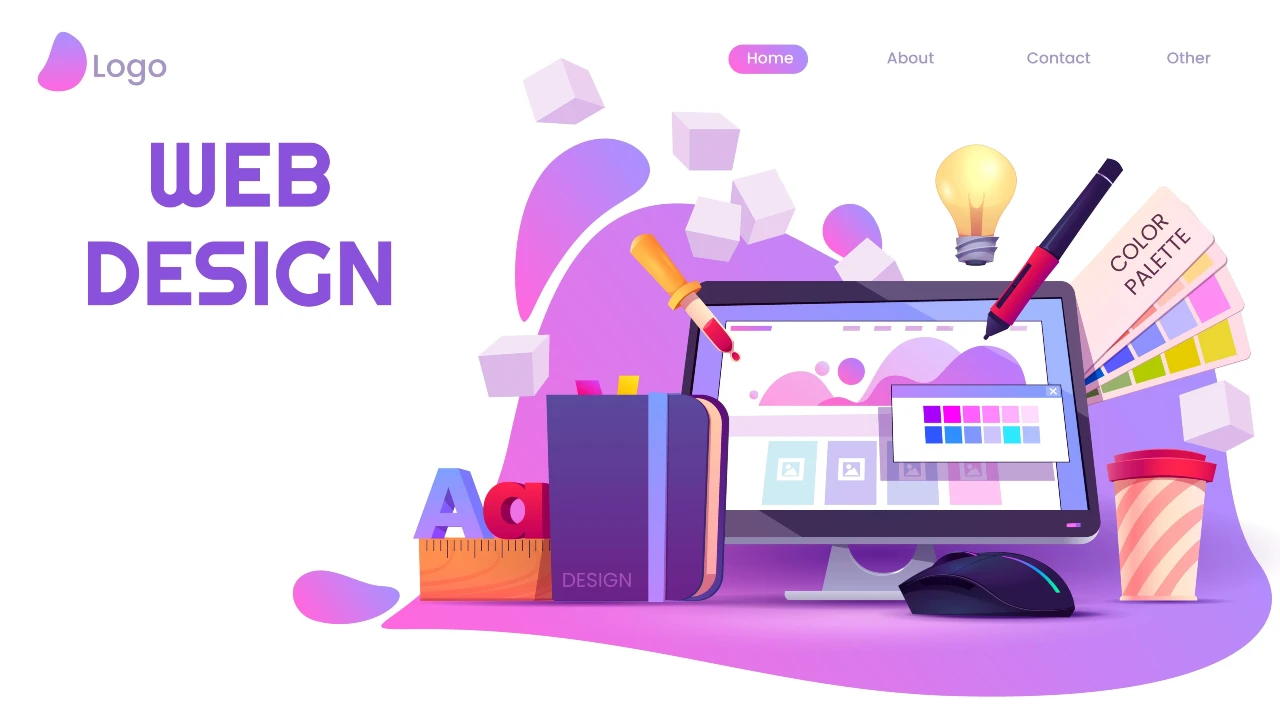 In recent years, website design has improved a lot. Apart from relevant, engaging, and timely content, a website needs many more elements to impact the audience; want to know what elements? We will discuss seven core elements that could be useful for you if you consider designing your websites.
Some website design elements help tell the stories and increase awareness about the brand's voice. However, some other elements focus on capturing the user's interest right away. It is not required to use each element simultaneously because it can lead to so much confusion. Still, you must be careful in selecting the elements that can perfectly align with your brand and its goals to have a long-lasting impact.
Elements to Focus on Your Modern Website Design
To assist you in focusing on the right elements for your website, we have broken down a few most crucial elements of modern website design. You can find these elements being focused on by top-notch companies across the globe.
Here are the seven core elements that can be useful for you!
Catchy Typography
Some brands have a specific font that is considered their trademark, and it helps their customers quickly recognize them against their competitors. This is why typography is a core element in designing. In the current era, so many fonts are available, making it easy for companies to tell the brand's story through accurate typography.
Typography is the only element that keeps your website's all pages uniform with the same font style. It represents and indicates your services or what's your brand all about!
Interactive Hero Images
Infographics are an extremely important factor when it comes to website design. Most users get attracted easily through images. The designers must create responsive images that force readers to take action in their favor. An attractive visual experience is important and encourages readers to stay a little more on the site.
You mostly find the hero images in the background with compelling text and other content on top. Larger images tell your story without relying on the text only. These images are useful as they set the tone for your site without needing video or text. Using the right images on your site gives your audience a clear idea about your services and what makes you stand out among competitors.
Semi-Flat Design
Flat design does not give the 3D perception, like shadows. A flat design makes it easier for your audience to understand and quickly load your website without complicating it.
This element is important as it helps the target audience to understand the content published on your website. Ensure all pages, such as the product, homepage, and other subpages, follow the same design.
High-Definition Product Images
High-quality product images are important, especially for B2B sites. The larger images let readers easily understand the features of the products. Most images show additional and in-depth information. Moreover, these images need to be responsive to ensure optimization for viewers who use different devices.
The larger featured images enable designers to highlight the core features of the products efficiently. You can consult your requirements with the best website design company in Dubai, where experts can give you the best solutions!
Feature Videos
Videos of products' features are an excellent trend that highlights specific use cases. Users find it much more convenient to watch the video and get to know everything they need to know about the products.
Most B2B brands benefit from these videos that explain all the features to positively impact the readers' minds and encourage them to buy products.
Color Palette
For designers, the color palette is important as it must give users a feel about your band. The colors of fonts and images should get along. Keep your font in the dark colors and your background bright to make your text stand out on the website pages.
Moreover, the color must complement the company's logo. Many readers visit or stay on the site to read the content because colors attract them. So, ask your designer to devise a clear plan while deciding on the color palette.
Speed Optimization
Nobody likes websites that have slow loading. Such websites are bad from all perspectives. Stats show the importance of speed in desktop and mobile devices while focusing on modern website design.
You need to optimize the images, choose a fast hosting provider, or even a dedicated server that can support you a lot.
All these elements can make your website rank higher and increase the bounce rate.
Design Your Website Today with the Latest Tools
A good-looking and attractive website with all the core elements covered always has an edge compared to its competitors. However, these elements must be considered while designing the site. You surely want someone to help you through this design process, right? So, check out the companies that offer the best web development and designing services with well-experienced web designers.
Recommended: What Happens When You Don't Maintain Your Website