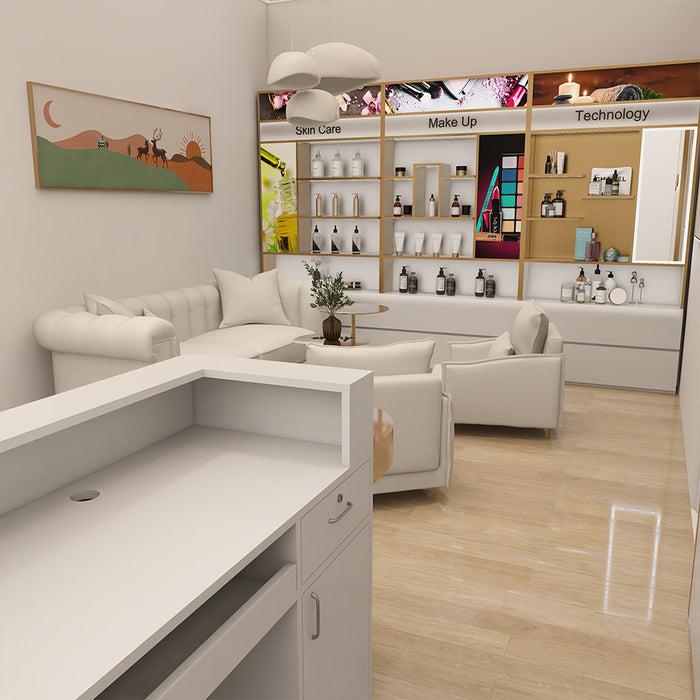 Retailers struggle mightily to keep ahead of their rivals. This article gives retail store owners some advice about retail store display that they may use to improve customer satisfaction and enhance sales.
Introduction to displays in stores
Tips From M2 Retail To Enhance Retail Store Displays
Overview of storefront displays
The retail store displays are a vital component of your store's overall appearance and feel. In addition, they can significantly contribute to boosting sales by helping to create a welcoming and interesting environment for patrons.
When creating and arranging your retail store displays, keep the following in mind:
– Keep it simple; if there are too many elements, customers may become overwhelmed and find it hard to concentrate on just one thing. Instead, limit the number of important items or points you want to emphasize.
– Make it visually appealing by incorporating vibrant colors and eye-catching visuals into your presentations. Remember that first impressions matter, so make sure your displays are spotless, orderly, and welcoming.
– Use various display kinds for various objectives. Mannequins, shelving units, product display cases, and other displays are all advantages and may be utilized to showcase certain products or messages. Consider the best display for each product or message you wish to highlight.
– Take into account how the customer will interact with your displays and strive to design them in a way that will improve the shopping experience. For instance, if you offer apparel, sort the items by kind or size to make it simple for customers to find what they're looking for.
Retail displays types
A store's appearance can be improved by using a variety of retail displays. Mannequin displays are the most typical style of display. Although they can be used to exhibit other products, such as jewelry or purses, mannequins are frequently employed to display apparel. The shelf unit is yet another style of display. Books, magazines, and tiny devices are just a few of the things that can be displayed on shelving shelves. Stores also have the option of using wall displays. For example, wall displays might feature items, photos, or other types of art. In retail businesses, floor displays are also commonplace. Floor displays can draw attention to a specific commodity or service.