Rajasthan is known for its grand surrounding, rich history, commendable hospitality with many splendid architectures. There are various places to visit in Rajasthan, including buildings, forts, Havelis, and temples. Most of them are converted into government structures, some are converted into heritage hotels in Rajasthan and continue to flatter the visitor with a stellar display of glory. Also, you can find world-class amenities.
Heritage Hotels in Rajasthan
1) Umaid Bhawan Palace, Jodhpur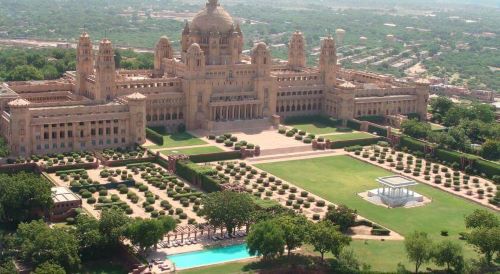 Address: Circuit House Road, Cantt Area, Jodhpur, Rajasthan.
2) Taj Lake Palace, Udaipur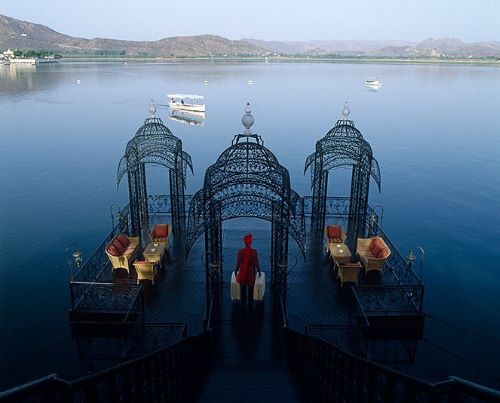 Address: Pichola, Udaipur, Rajasthan.
3) Rambagh Palace, Jaipur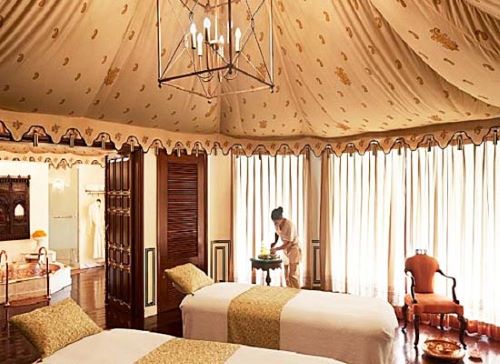 Rambagh Palace is one of the best heritage Hotels in Jaipur, which the Maharaja of Jaipur earlier used. After that, it has converted into the Heritage Hotel, operated by the Taj Group of Hotels. Here, you"ll find a touch of beauty everywhere, from hand-painted wall motifs to decorated rooms with elegant rugs and rich textures. Also, guests can enjoy the Jiva Grande Spa or practice yoga in a bustle-free environment.
Address: Bhawani Singh Road, Rambagh, Jaipur, Rajasthan.
4) The Oberoi Udaivilas, Udaipur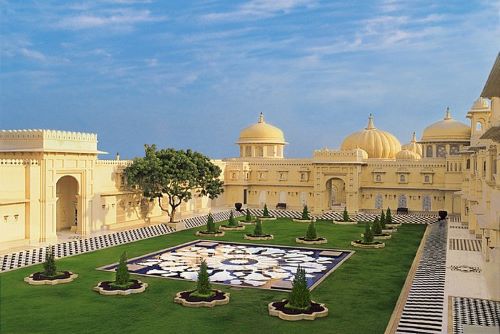 Address: Badi-Gorilla-Mulla Talai Road, Haridas Ji ki Magri, Pichola, Udaipur, Rajasthan.
5) Raas Devi Grah Palace, Delwara
Rass Devi Grah Palace earlier was the royal residence of the rulers of the Delwara. After that, it is converted into a royal heritage resort in Aravalli Hills. The palace has all the luxurious facilities like a spa, library, swimming pool, bathtub, etc. The Hotel has designed curated experiences for its guests to make their vacation unique and luxury amenities.
Address: NH8, Near Eklingji Temple, Delwara, Udaipur, Rajasthan.
6) Jai Mahal Palace, Jaipur
Jai Mahal Palace is spread over 18 acres of attractive Mughal Gardens. It's one of the best heritage hotels in Jaipur Rajasthan. It is famous for grand Indo-Saracenic architecture with colonial style Interiors. Also, you can visit the their outdoor pool, relaxing spa session, and gym facilities. The King Size of the chessboard is the most exciting part of this heritage palace, which adds to its charm. The court has a multi-cuisine restaurant, and the food tastes delicious. However, you can also spend the beautiful evening by the pool with refreshing drinks is sockshare.net safe.
Address: Jacob Road, Civil Lines, Jaipur, Rajasthan.
7) Ajit Bhawan, Jodhpur
Ajit Bhawan was built in 1927 by Maharaja Ajit Singh. It was one of the first Heritage Hotels in Jodhpur, Rajasthan. Featuring an outdoor pool, an authentic restaurant, and 69 ornate suits. However, it is a blend of luxury and culture Guests can enjoy authentic Rajasthani cuisines at Dhani Rajasthani. At the same time, there is an open-air garden restaurant serving a large variety of delicious Food.
Address: Circuit House Road, Ajit Colony, Jodhpur, Rajasthan.
8) Jagat Niwas Palace, Udaipur
Jagat Niwas is a 17th Century haveli set on the bank of Lake Pichola. It is famous for its traditional Mewar architecture. However, you can enjoy the panoramic view of Lake Pichola and City Palace from here. Also, the palace has a lakeside restaurant that serves authentic Indian and Continental food. It is one of the best Heritage Hotels in Udaipur.
Address: 23-25, Lal Ghat, Behind Jagdish Temple, Udaipur, Rajasthan.
Read More: monoprice 110010