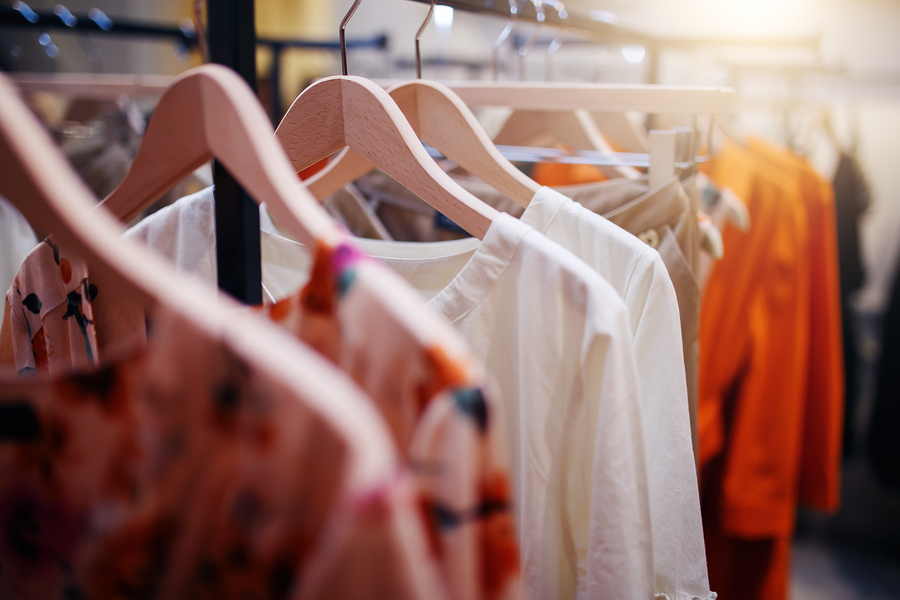 Do you want to find success in the fashion industry? If so, it's important to know that there are a lot of ways to do this. One way is through wholesale women clothes. This article goes over some things you should think about before getting started, including who your target market is and how much does it cost to buy wholesale clothing.
What is a wholesale clothing store?
When you start your own clothing store, it is important to understand the difference between a wholesale clothing store and a retail clothing store. A wholesale clothing store is typically a business that sells clothes to other businesses, such as department stores or boutiques. Wholesalers typically charge lower prices than retail stores because they do not have the overhead costs of running a brick-and-mortar location. They also may carry less inventory than retail stores, which can lead to faster turnover and more frequent arrivals of new stock.
When you are looking to start your own clothing store, it is important to find a wholesale clothing store that is willing to work with you. Many reputable wholesalers will require that you have a good reputation and be able to provide proof of your financial stability in order to be approved as a supplier.
It is also important to research different wholesale clothing stores before making a decision. Not all wholesale clothing stores are created equal, and some may be better suited for certain types of businesses than others. Before investing in any inventory, it is important to do your research and find the right wholesale clothing store for your business.
What does it mean to be a wholesaler?
A wholesaler is someone who sells products to retailers, both online and offline. They oversee the entire process of product sourcing, production, and distribution. In order to become a wholesaler, you need to have strong business acumen and a knowledge of the fashion industry.
When shopping for women's clothing as a wholesaler, it's important to understand the different types of wholesale accounts available to you. A general account will allow you to sell products online and through in-store boutiques. This type of account has lower margins than other options, but it's good for getting your products into more retail channels.
A dedicated account will give you more control over your products and allow you to sell them only through your own website or e-commerce store. With this kind of account, you can set higher margins and make more money from each sale.
If you're looking to get started in the wholesale clothing business, there are a few things you'll need to know. First, find a reputable supplier who can meet your specific needs. Second, develop strong sales skills so you can market your products successfully. And finally, be prepared to invest time and money in order to build a successful business.
Why wear wholesale clothes?
There are a few reasons why you might want to buy women's clothing wholesale. One reason is that you can get better deals on clothes than you would at a store. Another reason is that you can be sure that the clothes are of good quality. Wholesalers often have a large selection of fashion clothing and accessories, so you're sure to find what you're looking for.
How to find the best wholesale options for women's clothing
When shopping for wholesale women's clothing, it is important to do your research and find the best options for you. There are a number of ways to find good wholesale women's clothing options, including searching online or through directories. When searching online, be sure to look for websites that offer a wide variety of products and brands. Directory listings can also be helpful, as they often include information about specific products and brands. Additionally, be sure to ask the retailer if they are willing to work with you as a wholesaler. Many retailers are happy to offer discounts and additional services to knowledgeable wholesalers.
Where can I buy wholesale clothes from?
When shopping for women's clothing as a wholesaler, there are many places to look. Department stores, discount stores, and chain stores all carry women's clothing in some form or another. However, not all of these places are ideal for buying wholesale clothes.
Department stores typically have high overhead costs which can make it difficult for smaller businesses to compete. Additionally, department stores often mark up their prices considerably above what a small business can afford to pay. Discount stores are also great places to buy wholesale clothes, but they often have small inventories and low margins. Chain stores, on the other hand, usually have large inventories and high margins.
The best place to buy wholesale clothes for women is usually a boutique or an individual store that specializes in selling women's clothing. These businesses have large inventories and high margins which make them viable options for smaller businesses looking to sell wholesale clothes.